Ukraine's intelligence on Kadyrov: His health condition is severe, it will affect Putin's regime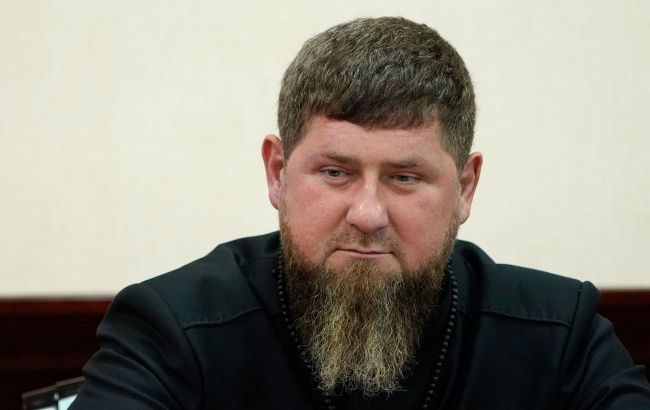 Head of Chechnya Ramzan Kadyrov (Getty Images)
The health condition of the head of Chechnya, Ramzan Kadyrov, is assessed as severe, and his state will have consequences for Vladimir Putin's regime, as representative of Ukraine's Defense Intelligence, Andrii Yusov, says to Ukrainian TV.
"Speaking of Kadyrov, unfortunately, we don't have a definitive answer at the moment, but information about his coma is real. We won't confirm it, but we can state that his condition is severe, and that is something we can state with certainty today," he says.
According to Yusov, there is currently no verified information about other scenarios, but Defense Intelligence can confirm Kadyrov's severe condition.
Consequences for Putin's regime
"Of course, this will have consequences not only for Chechnya but for the entire North Caucasus and, in general, for the architecture of Putin's regime," Yusov notes.
He also clarifies that even if it may not be his death, health problems for Ramzan Kadyrov, already evident today, will affect financial flows and the redistribution of political power within Putin's regime.
Yusov adds that for Ukraine, for the subjugated peoples of the Russian Federation, and for people in general, this is good news.
Kadyrov's health problems
Previously, Bild reported serious health problems Kadyrov had.
Recently, he has gained weight, appearing very swollen, and often unable to open his eyes in videos. It is speculated that Kadyrov is facing serious kidney problems. This claim was made by Ahmed Zakayev, a former deputy prime minister of Ichkeria, who is in exile.
Kadyrov brought a doctor from the United Arab Emirates to Chechnya because he did not trust Moscow doctors. Dr. Yassin Ibrahim M. El-Shahat, Head of the Department of Nephrology at Burjeel Hospital in Abu Dhabi, flew to Grozny to treat Kadyrov.
Earlier, the Defense Intelligence of Ukraine stated that Kadyrov is currently in severe condition, but not due to injuries.