Ukraine's Foreign Minister on US elections: Irritating statements about Ukraine will increase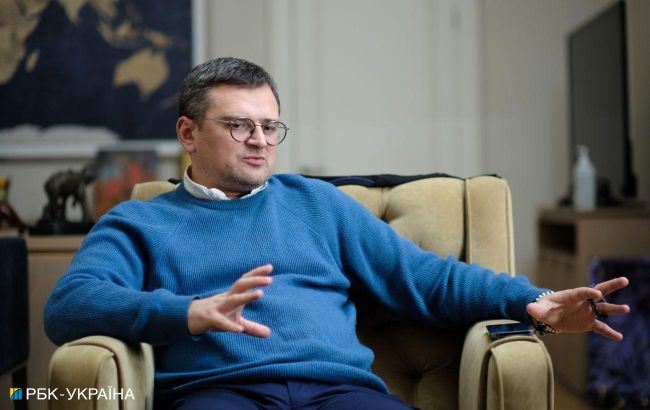 Ukrainian Minister of Foreign Affairs Dmytro Kuleba (Photo: RBC-Ukraine, Vitalii Nosach)
Against the backdrop of the election campaign in the United States, one should expect more contentious statements regarding Ukraine, according to Ukraine's Minister of Foreign Affairs, Dmytro Kuleba, in an interview with "Interfax-Ukraine."
As the minister noted, both the Republican and Democratic parties have individuals who oppose supporting Ukraine. However, they are in the minority.
"Nevertheless, it is clear that the further the election campaign unfolds, the more irritating statements about Ukraine will increase. Because these are elections, and those who oppose the current government must criticize the current government. That's the rule," Kuleba explained.
At the same time, the minister pointed out that during his recent visit to the United States, he did not sense the beginning of an election campaign. According to him, Ukraine understands that opponents of the Joe Biden administration will attack the current leader on the issue of aid to Ukraine, with the key theme being "inefficient use of American funds and corruption in Ukraine."
Kuleba added that there have been no complaints from American auditors about using US assistance over the past year and a half.
US elections
The presidential elections in the United States are scheduled for November 5, 2024.
Incumbent American leader Joe Biden has announced his candidacy for the presidential race, citing the threat to democracy as his motivation.
Earlier, the Minister of Finance of Ukraine, Sergii Marchenko, assessed the risk of reduced assistance to Ukraine due to the upcoming US elections.