Ukraine's Foreign Minister harshly rebukes critics of counteroffensive: 'I recommend they shut up'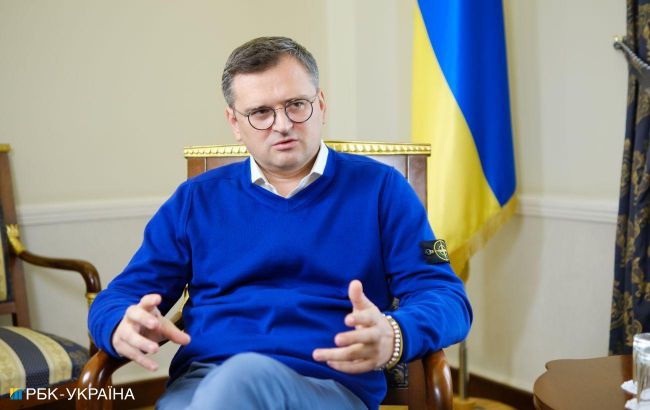 Minister of Foreign Affairs of Ukraine Dmytro Kuleba (Vitalii Nosach, RBC-Ukraine)
Critics of the "slow" Ukrainian counteroffensive should keep quiet, come to the front lines, and try to liberate at least one square centimeter, Ukrainian Minister of Foreign Affairs Dmytro Kuleba said during a briefing following an informal meeting of EU foreign ministers in the Spanish city of Toledo.
"To criticize the slow pace of the counteroffensive is to spit in the face of the Ukrainian soldier who sacrifices his life every day, advancing forward and liberating one kilometer of Ukrainian land after another," he said.
Responding to questions about criticism of the slow pace of the Ukrainian counteroffensive, Kuleba said, "I would advise all critics to shut up, come to Ukraine, and try to liberate one square centimeter themselves."
Ukrainian counteroffensive
The counteroffensive in the south of Ukraine began in early June. Since then, approximately 10 settlements have been liberated. In recent days, the strategically important towns of Urozhaine and Robotyne have also been de-occupied. Ukrainian defense forces have advanced into enemy territory in the Melitopol direction.
Minister of Foreign Affairs Dmytro Kuleba revealed that the liberation of Robotyne was made possible by a unit of the Ukrainian Armed Forces consisting of 31 soldiers. They crawled through minefields for 18 hours.
For more on the tactical significance of Robotyne and the possible developments of the counteroffensive, read the RBC-Ukraine article.