Ukraine's forces advance south of Bakhmut, DeepState reports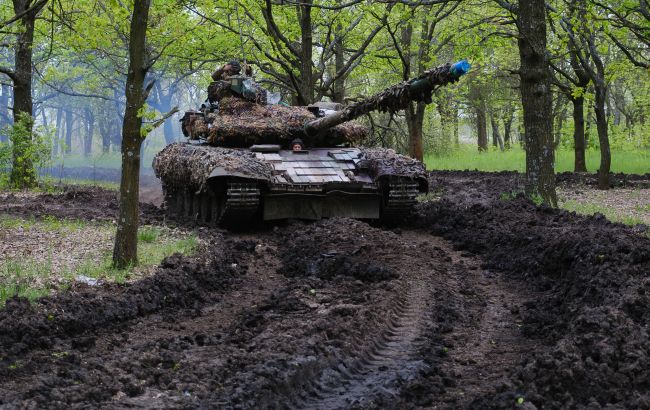 Ukraine's forces advance south of Bakhmut (RBC-Ukraine, Vitaliy Nosach)
Thanks to coordinated military actions, Ukrainian forces have advanced in the area of Klischiivka in the Donetsk region, as DeepState reports.
The units of the Ukrainian Armed Forces (UAF) have moved forward 800-1200 meters on the northwest outskirts of the village of Klischiivka in the Bakhmut district of the Donetsk region. Advancing south from Bakhmut will allow Ukrainian forces not only to approach the city itself but also to better secure logistics on the road to Pokrovsk, as they have managed to push back the enemy 1-1.2 km.
According to DeepState, the UAF have moved further south of Bakhmut. The situation around the settlement of Pyatykhatky in the Zaporizhzhia region is "being clarified." Yesterday, June 18th, the Russians claimed to have lost the settlement of Pyatykhatky in the Zaporizhzhia direction but later denied this. As experts believe, such actions may suggest that the Russians are panicking.
Ukraine's counteroffensive actions
At the beginning of the summer, the UAF intensified offensive actions in the east and southeast of Ukraine. Ukrainian forces managed to liberate seven settlements in the Zaporizhzhia and Donetsk regions.
According to the General Staff of the UAF, the advance of the Ukrainian Defense Forces continues in three directions - Berdyansk, Mariupol, and Bakhmut.
As Reuters reported, the military of Ukraine has engaged 3 out of 12 prepared brigades in the counteroffensive, which suggests that the main battle is still ahead.
According to ISW experts, the UAF may temporarily suspend the counteroffensive to review their tactics for future operations.