Ukraine's EU accession negotiations may begin this autumn - Czech Foreign Ministry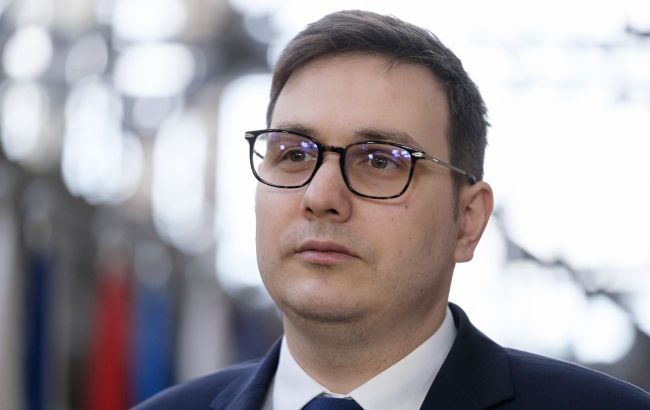 Minister of Foreign Affairs of the Czech Republic, Jan Lipavský (photo: Getty Images)
The Czech Republic believes that negotiations for Ukraine's accession to the European Union could begin as early as this autumn or at the beginning of the next year, states the Minister of Foreign Affairs of the Czech Republic, Jan Lipavský.
According to him, yesterday's meeting of EU ministers in Kyiv was not only symbolic but also related to practical decisions. Lipavský noted that Ukraine will continue to need assistance from the EU for some time.
"It was clearly stated that if Ukraine joins the European Union, it will be a clear guarantee of security because the EU is also a peace project. But it is true that Ukraine needs to change and adapt its legislation to EU law. This is still a long way off," Lipavský said.
He emphasized that at the meeting, the Czech Republic clearly expressed its position that negotiations on Ukraine's accession to the EU should be opened in the autumn or at the beginning of next year.
"It is a technical process during which the preparedness of Ukraine will be assessed. It will become clear where Ukraine still needs to work," said the head of Czech diplomacy.
Ukraine's accession to the EU
Last year, Ukraine was granted candidate status for EU accession. Following that, a series of conditions were outlined that Ukraine needs to fulfill for membership.
Currently, Ukraine aims to initiate negotiations for accession to the EU by the end of the year. To achieve this, Ukraine must fulfill seven recommendations from the European Commission.
As recently stated by Prime Minister of Ukraine, Denys Shmyhal, Ukraine will be ready for EU membership within two years.
On October 2, a meeting of foreign ministers of EU countries took place in Kyiv, during which diplomats discussed further support for Ukraine, Ukraine's future EU accession, and sanctions against Russia.