Ukraine's Army of Drones destroys Russian Akatsiya artillery unit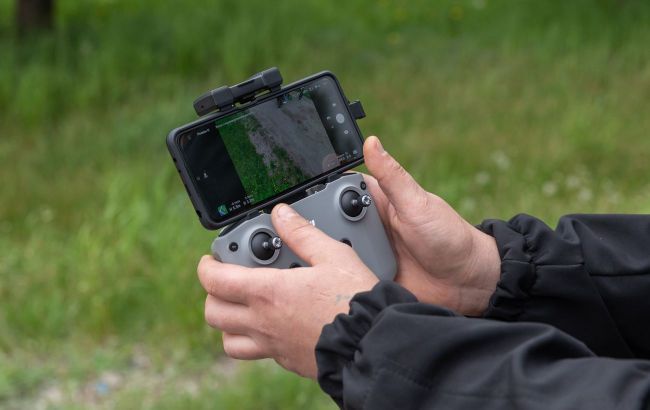 Ukraine's Army of Drones destroys Russian Akatsiya artillery unit (Getty Images)
The Army of Drones is inflicting significant losses on the Russian military on various fronts. This time, the Russian Akatsiya self-propelled artillery unit was destroyed, according to Ukraine's Deputy Prime Minister Mykhailo Fedorov.
As Fedorov wrote, fighters from the Achilles drone strike unit of the 92nd Separate Guards Mechanized Brigade damaged the Akatsiya self-propelled artillery unit in the Kupiansk direction.
The Russians tried to camouflage it in order to discreetly shell Ukrainian positions. However, the camouflage did not work, and a Ukrainian drone struck at the Russian position.
"I'm grateful to the soldiers who work 24/7 to turn Russian equipment into a pile of junk. There will be more drones on the front. We are working on that," Fedorov added.
Earlier, RBC-Ukraine reported that the Army of Drones in collaboration with the State Special Communications Service, handed over 12 Ukrainian-made drones to the soldiers stationed at the front in the Donetsk region.
Thanks to the Army of Drones project, Ukrainian military personnel are provided with better models of unmanned aerial vehicles.