Ukraine requests more German Leopard 2 tanks amid its counteroffensive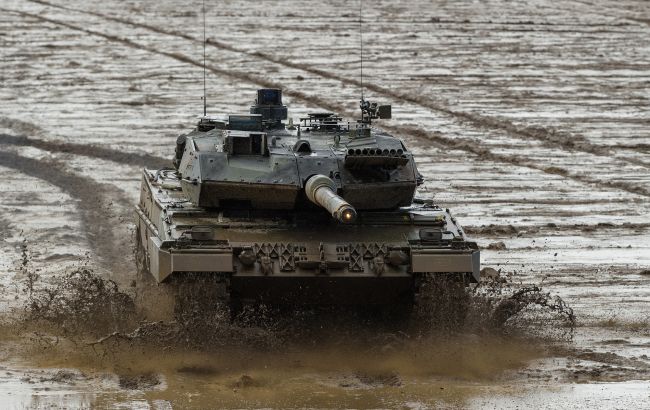 Ukraine needs more Leopard 2 tanks (GettyImages)
Ukraine is asking for more Leopard 2 tanks of German production, receiving support from two major German parties' experts, as the Ukrainian counteroffensive in the south and east of the country is underway, ntv reports.
"The Ukrainian army urgently needs a much larger number of Western combat tanks, infantry fighting vehicles and other armored vehicles," said Deputy Foreign Minister Andriy Melnyk to the Berlin media Tagesspiegel.
According to him, "every Leopard 2 is worth its weight in gold for a decisive offensive".
He said that the Bundeswehr can provide more than the 18 units already delivered, since the reserves are 300 tanks. The current number can be "tripled without jeopardizing Germany's ability to defend itself," the former Ukrainian ambassador to Berlin added.
Melnyk also asked to transfer to the Ukrainian army "another 60 Marder infantry fighting vehicles".
Germany's stand
CDU (The Christian Democratic Union of Germany) security politician Roderich Kiesewetter supported Melnyk's demand. According to him, it is necessary to immediately replace all damaged equipment, including Leopard combat tanks and armored personnel carriers, and deliver additional ammunition.
FDP (The Free Democratic Party) defense politician Markus Faber told Tagesspiegel that clear statements about replacement can support the counteroffensive. For example, the Bundestag decided to replace the Leopard 2 charges from the reserves of the German armed forces. "We can increase the number to help," said Faber.
Melnyk also renewed his demand for Germany to supply Taurus cruise missiles and assist in creating a powerful Ukrainian Air Force. Ukraine is waiting for "Germany's strategic decision to take an active part in the fighter coalition, so that Ukrainian pilots can immediately train on Eurofighter jets and provide a part of more than 130 aircraft."