Ukraine plans peace summit without Russia - WSJ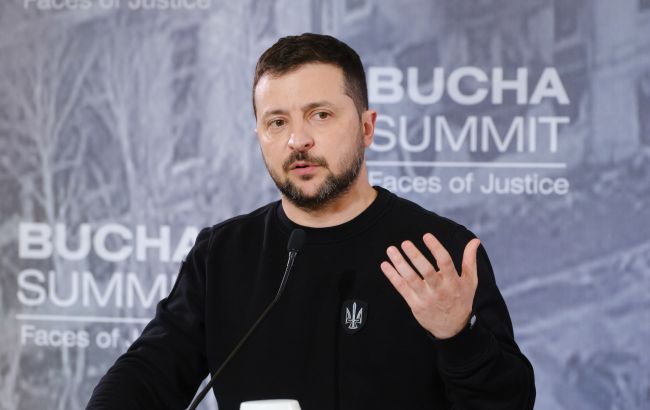 President of Ukraine Volodymyr Zelenskyy (Vitaliy Nosach, RBC-Ukraine)
Ukraine and its allies are planning a peace formula summit with the leaders from other countries. However, it will take place without Russia, as The Wall Street Journal reports.
The media, citing sources close to the Ukrainian president and European diplomats, notes that the summit may take place before the NATO summit in Vilnius, which is scheduled for July, 11-12.
According to WSJ, the meeting is only being planned, but it has already been supported by some European leaders. In particular, French President Emmanuel Macron, who wants representatives of countries sided with Russia or took a neutral position to be present at the summit.
"Today we require a unified plan of the responsible, civilized world that really wants to live in peace," Andriy Yermak, the Head of the President's Office, said in a comment to WSJ.
He emphasized that Ukraine will not sit at the negotiating table with Russia until Moscow withdraws its troops. Ukraine also will not agree to any compromises regarding its territory.
European officials told the WSJ that they are working together with Ukraine on a peace formula to make it more acceptable to other world states such as India, Brazil, Saudi Arabia, and China.
President of Ukraine Volodymyr Zelenskyy presented the Ukrainian peace formula in November 2022. The peace plan consists of 10 points and envisages the restoration of Ukraine's control over its territory, the return of prisoners, and the prosecution of war criminals.
Also, Ukraine's peace formula involves guarantees of radiation, nuclear, food, and energy security.
Earlier, Zelenskyy said that he wants to hold a peace summit on a symbolic date - 500 days of war.
Denmark and Sweden have expressed a desire to hold the summit.