Ukraine paralyzed by Russian MiG takeoffs: Zelenskyy instructs govt and military to find solution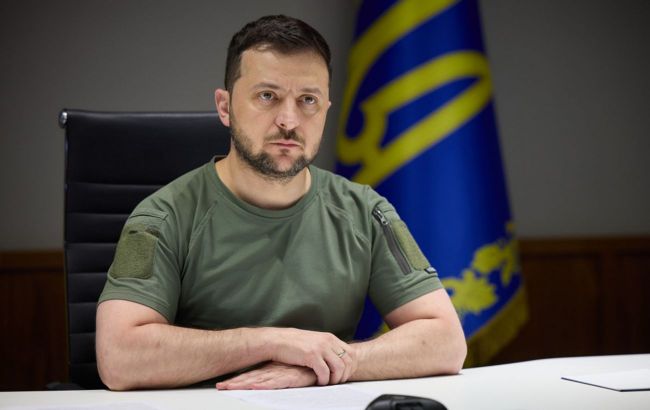 President of Ukraine Volodymyr Zelenskyy (president.gov.ua)
President Volodymyr Zelenskyy instructed the Cabinet of Ministers, the Ministry of Defense, and the General Staff of the Armed Forces to find a solution to ensure that the long flights of the Russian MiG-31K, capable of carrying the Kinzhal missiles, do not paralyze Ukraine, according to president's statement.
The relevant directive was given during today's meeting of the Staff of the Supreme Commander-in-Chief.
"I instructed the Ministry of Defense, the General Staff, and the Cabinet to propose a solution so that the flights of the Kinzhal carriers do not paralyze the country for hours," Zelenskyy said after the meeting.
Concerns about the MiG-31K
Russian forces occasionally deploy their MiG-31K aircraft, capable of carrying Kinzhal missiles. Since these missiles can reach any point in Ukraine, air alarms are declared in all regions during the aircraft's flight. While earlier the flights of Russian MiG-31K used to last about half an hour or an hour, they have now become longer.
The issue is that the Russians started mid-air refueling of the MiGs to extend their flight time. Therefore, the recent alarms declared because the MiG-31K taking off, have lasted for several hours, paralyzing the entire country. A spokesperson for the Air Force, Yurii Ihnat, notes that if desired, the Russians could trigger an alarm in Ukraine for 12 hours.
This has led to questions in society about whether it is necessary to sound the alarm because of the MiG-31K if missile launches usually do not occur. However, the Air Force notes that the military cannot predict whether the Russian aircraft's flight will be combat or training, and therefore, there can be no absolute certainty that the MiG will not launch a missile at Ukraine.