Ukraine today is in the center of global risks of this World War III, Zelenskyy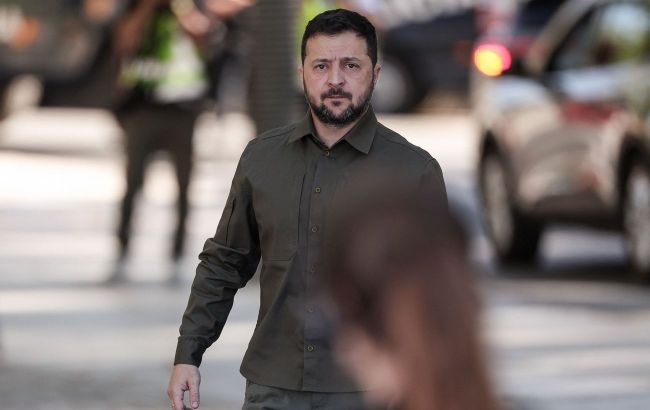 Ukrainian President Volodymyr Zelenskyy (photo: GettyImages)
As a result of the Russian invasion, Ukraine has found itself at the center of global risks for World War III, states President of Ukraine Volodymyr Zelenskyy in an interview with The Sun.
According to the president, Ukraine is currently preventing the Third World War.
"Ukraine today is in the center of these global risks of this World War III. And I really think that Russia will push until the United States and China together will tell them very, very seriously to go out of the territory," said Volodymyr Zelenskyy.
The president mentioned that the conflict in Israel diverted the world's attention from Ukraine and emphasized Moscow's connection with supporters of Hamas in Iran.
"That country has boosted Russia's war effort by supplying deadly kamikaze drones," said the Ukrainian president.
Zelenskyy also accused the Kremlin of fueling problems in the Balkans.
"We believe that new steps are being prepared now in the Balkans. And we believe that they [the Russians] are trying to instruct or even train certain people," said the President of Ukraine.
"The idea is to start one conflict, and they won't cope with it, won't try to stop it," added Volodymyr Zelenskyy.