Ukraine, Moldova to build bridge crossing Dniester River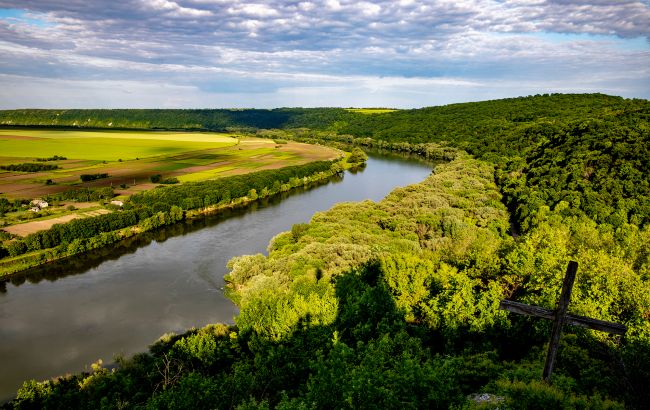 Ukraine and Moldova will build a bridge crossing Dniester River (GettyImages)
A new bridge is set to be built on the Ukrainian-Moldovan state border near the settlements of Yampil (Ukraine) and Cosăuți (Moldova), as Ukraine's Government portal states.
According to the statement, the bridge will have a total length of over 1.400 meters (4.593 feet). It will include two lanes with sidewalks on both sides.
The Yampil Bridge is set to replace a ferry crossing at the border point of Yampil-Cosăuți, which has been non-operational for several years and no longer meets the demands of time or the actual needs of the residents in both states.
The new bridge will also help to alleviate the pressure on the Mohyliv-Podilskyi - Otaci international checkpoint, which currently handles almost all traffic between Ukraine and Moldova.
"The bridge will become a key link in the transport corridor between Kyiv and Chișinău. It will also provide Ukrainian exporters with the shortest route from the center of Ukraine to central and south-eastern Europe, bypassing Russian-occupied Transnistria", says Oleksandr Kubrakov, Deputy Prime Minister for Restoration of Ukraine and Minister for Communities, Territories and Infrastructure Development.
Ukraine-Moldova cooperation
Earlier this year, in April, Ukraine and Moldova signed an agreement on the operation of railway transport, aiming to simplify control procedures for the rail transit of goods. It was also agreed to introduce non-stop transit through the territory of Ukraine between the Frikatsey-Etulia and Reni-Giurgiuleşti checkpoints in order to increase the volume of cargo transported by rail. Additionally, freight transport was launched on the restored Berezyne-Basarabeasca (Moldova) railway line.