Ukrainian forces fortify border amid rising threats: over 8,000 mines installed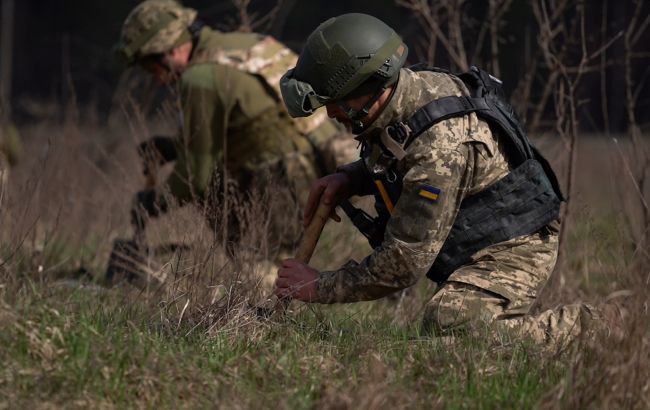 Ukrainian troops mine the northern border (facebook.com/JointForcesCommandAFU)
Ukrainian military forces continue to fortify the border in the northern regions of the country. According to the Joint Forces Command of the Armed Forces of Ukraine on Facebook, our defenders have placed over 8,000 mines in areas bordering Russia and Belarus.
Lieutenant General Serhiy Nayev, the Commander of the Joint Forces of the Armed Forces of Ukraine, stated that over the past week, more than 5 kilometers of trenches and over 2.5 kilometers of anti-tank ditches have been dug along the state border.
Ukrainian border defenders have laid over 8,000 mines on the bordering territory.
In addition, more than 60 firing positions, 120 shelters for personnel, and over 150 shelters for automotive and armored vehicles have been constructed.
Threat from Belarus

Belarus actively supports and even aids Russia in the war against Ukraine. In the initial days of the invasion, Russian military equipment entered Ukraine from Belarusian territory. Moreover, Russia has been shelling Ukraine from Belarusian territory since the beginning of the full-scale war.
Currently, Russian troops continue to be stationed in Belarus, and its army has been conducting joint military exercises with Russia for 59 weeks.