Ukraine makes radical сhanges to studying process for schoolchildren abroad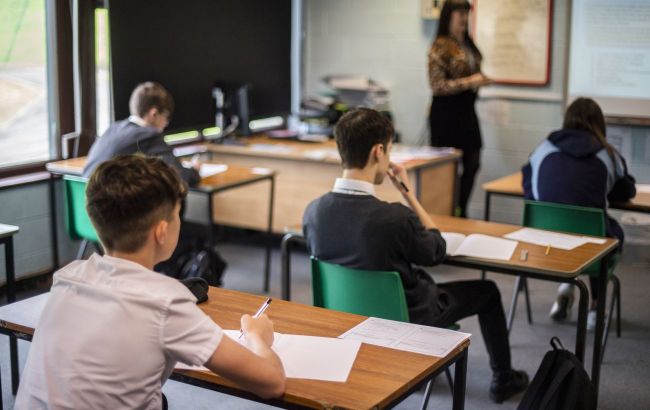 Ukraine makes radical сhanges to studying process for schoolchildren abroad (Getty Images)
The Cabinet of Ministers has decided to reformat the educational process for children who are currently abroad. An approved educational program is envisaged, which includes only the study of subjects related to Ukrainian studies, according to Prime Minister Denys Shmyhal.
What will change for students abroad
"This applies to Ukrainian children who are currently abroad as well. We are doing everything to ensure they do not lose their connection to the Ukrainian educational space," explained Shmyhal.
According to him, this decision is one of the important prerequisites for the return of Ukrainians to their homeland.
"Therefore, the government has decided to reformat the educational process for children who are currently not in Ukraine. They have approved a typical educational program, which includes the study of only subjects related to Ukrainian studies. This amounts to 6-8 hours per week," Shmyhal stated.
He also added that grades in subjects like mathematics or natural sciences will be recognized by the school where children are currently studying abroad.
Transformation of the educational process
Shmyhal also mentioned that in accordance with the President of Ukraine's task, the government is working on a systematic transformation of the educational process.
Vice Prime Minister Mykhailo Fedorov and Minister of Education Oksen Lysovyi already have specific developments that will be presented by the end of the year. There are five directions:
Improving the skills of educational managers.
Increasing the prestige, pay, skills, and abilities of Ukrainian educators.
Modernizing the content and meaning of education based on the New Ukrainian School (NUSh) concept.
An updated system and network to ensure equal access to quality education for all children.
A new educational space: its safety and quality according to new standards.
Education for students abroad: Reducing the workload
Despite the resumption of in-person education in Ukraine, there are still many children studying in local schools abroad.
Therefore, as announced by the Ministry of Education and Science, in order to keep children within the Ukrainian context, they will expand the Ukrainian studies component.
The updated program is part of the plan to reduce the academic workload.
In other words, a model is proposed where students abroad will only be required to take subjects related to Ukrainian studies for annual assessment and will have the opportunity to study them remotely in specially designated schools.
Meanwhile, grades for other subjects, such as mathematics and natural sciences, will be assigned by the Ukrainian school based on the certificate from the foreign school.