Ukraine makes progress on conditions for EU membership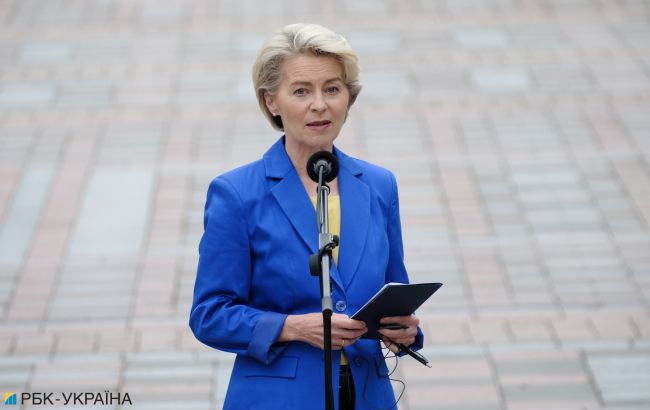 Ursula von der Leyen, President of the European Commission (Vitaliy Nosach, RBC-Ukraine)
To respond to Ukraine's efforts in its reforms, the European Commission will provide a new verbal assessment of the progress made in implementing the "candidate" recommendations, today, on June 21, said the President of the European Commission, Ursula von der Leyen, during the Conference on Ukraine's Recovery.
According to the President of the European Commission, Ukraine continues its reforms despite Russia's full-scale invasion.
"We in the EU want to respond to these efforts and determination, and therefore, today the European Commission will present a new oral assessment of the progress Ukraine has achieved in judicial and anti-corruption reforms, new laws regarding the media, and minority rights," said Ursula von der Leyen.
She added that Ukraine sends a strong signal to investors, and the private sector plays an important role in the country's reconstruction.
Ukraine's EU accession

Ukraine submitted its application for EU accession on February 28, 2022. On June 23, the European Council granted candidate status to the country. Recommendations were also provided, and their implementation is a prerequisite for moving on to the next stage - membership negotiations.
As of June 19, according to Reuters, our country has fulfilled two out of the seven conditions for starting membership negotiations with the EU.