Ukraine loses to Czech Republic at Wimbledon 2023 semifinal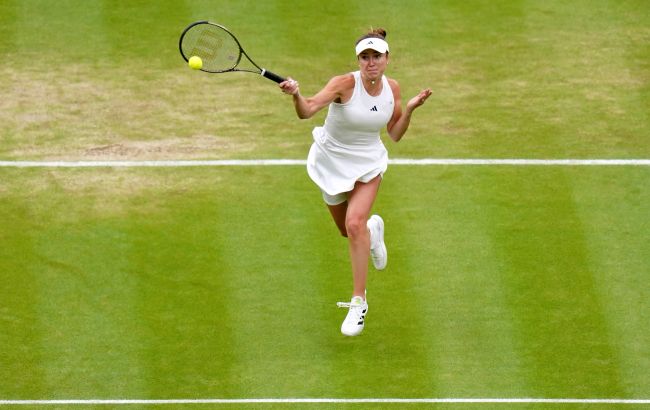 Photo: Elina Svitolina failed to reach the first major final of her career (Getty Images)
Ukrainian tennis player Elina Svitolina suffered a defeat against Czech player Marketa Vondrousova in the semifinals of the 2023 Wimbledon tournament, according to the match result.

Wimbledon 2023, Women's Semifinals
Svitolina - Vondrousova - 0:2 (3:6, 3:6)
The opponents started the match evenly, focusing on their serves. However, the game's intensity increased in the middle of the first set. Vondrousova made the first move, taking a point on Svitolina's serve. However, Svitolina quickly responded with a break.
The Czech player, however, did not loosen her grip. She secured a second break in the eighth game and held her own serve to love. Vondrousova sealed the first set by taking a third break point against Svitolina's serve.
After losing the first set in such a manner, the game of the former world number three fell apart. She conceded two out of the first three games of the second set without a fight. Svitolina fiercely resisted her serves, but within 20+ minutes, she trailed 0-4.
The fifth game became protracted. The score was deuce on Vondrousova's serve four times. However, the Ukrainians converted a break point on their second attempt and opened the scoring. This episode provided a positive boost for Svitolina. She quickly held her serve and then benefited from an error on her opponent's serve (3-4).
However, the fans did not witness a remarkable comeback from Ukrainian Elina Svitolina. She allowed the Czech player to secure another break. And then, Vondrousova converted a match point on her first attempt. This marks her first appearance in the final of a Grand Slam tournament.