Ukraine Intercepts 29 of 30 Missiles in Massive Russian Attack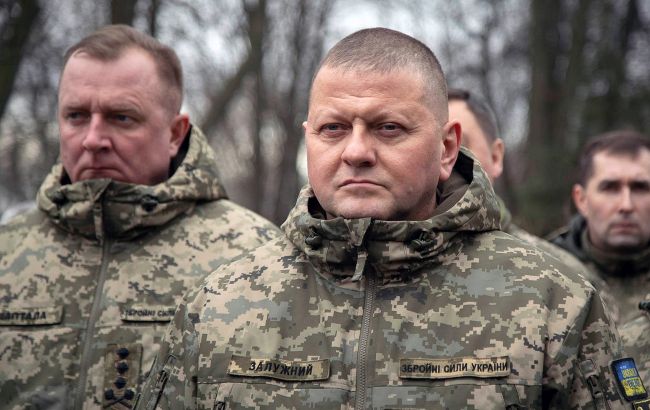 Photo: Commander-in-Chief of the Armed Forces of Ukraine Valeriy Zaluzhnyi (facebook.com)
In the most recent escalation, Russia unleashed a barrage of 30 missiles upon Ukraine in several separate attacks. Ukrainian forces were successful in intercepting and destroying 29 of those missiles. A report by RBC-Ukraine citing Zaluzhny's official Telegram channel.
Zaluzhny stated that the attacks commenced at 21:00 on May 17, lasting until 05:30 on May 18, with Russia coordinating the missile strikes from various directions.
"A total of 30 sea-, air- and land-based cruise missiles were launched," stated Zaluzhny.
He detailed the offensive, revealing that the missile strikes originated from strategic aviation aircraft: two Tu-160s and eight Tu-95s which released 22 X-101/X-555 cruise missiles.
Also, six Kalibr cruise missiles were fired from ships stationed in the Black Sea, as well as two Iskander-K cruise missiles were launched from ground-based tactical missile systems.
Zaluzhny declared that "Air defense forces and means of the Air Force, in cooperation with other Ukrainian Defense Forces, destroyed 29 cruise missiles."
Ukrainian forces also managed to shoot down two Shahed-136/131 strike UAVs and two reconnaissance UAVs of operational and tactical level.
The most recent attack saw Russian forces aiming to inflict significant damage on various Ukrainian territories through missile strikes and UAV deployment. In a testament to Ukrainian resilience, all incoming threats were successfully neutralized.
A note of tragedy was struck as one missile hit an industrial facility in Odesa during the onslaught. One civilian fatality was reported, along with two security personnel wounded.
For more details on the night attack in Ukraine, read the full coverage provided by RBC-Ukraine.
Read urgent and important news about Russia's war against Ukraine on the RBC-Ukraine Telegram channel.