Ukraine insists on consul's visit to Ukrainian POWs in Hungary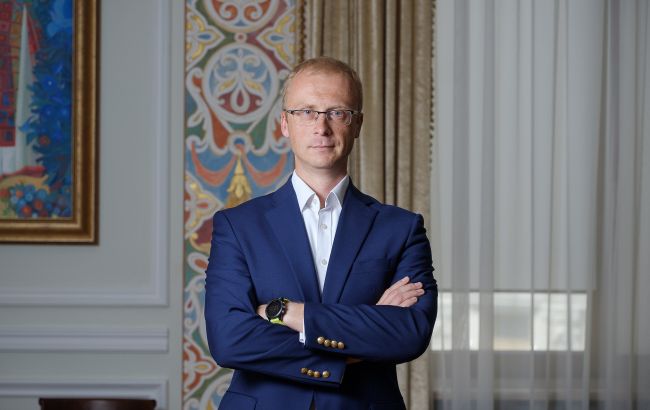 Photo: Oleg Nikolenko, the spokesperson of the Ministry of Foreign Affairs of Ukraine
Ukraine's Ministry of Foreign Affairs demands to allow Ukrainian consul to visit Ukrainian prisoners of war transferred to Hungary by the Russian Orthodox Church without Ukraine's approval, according to Oleg Nikolenko, the spokesperson of the Ministry of Foreign Affairs of Ukraine.
Nikolenko stated that the Ministry of Foreign Affairs, the Coordination Headquarters for the Treatment of Prisoners of War, and other relevant Ukrainian authorities continue to repatriate 11 Ukrainian prisoners of war who were taken out of Russia by Hungary without letting know the Ukrainian government or international human rights organizations.
Nikolenko informed that all attempts by Ukrainian diplomats to establish direct contact with the Ukrainians have been unsuccessful.
Furthermore, information received from the prisoners' relatives indicates that the Hungarian authorities' assurances of the their "free status" do not correspond to reality.
"In fact, they were in isolation, without access to open sources of information, their communication with relatives takes place in the presence of third parties, and they are denied contact with the Ukrainian Embassy," the spokesperson wrote.
At the same time, the Ukrainians attempts to establish a constructive dialogue with the Hungarian authorities through official diplomatic channels are being ignored.
The Ministry of Foreign Affairs emphasizes that Budapest's actions cast doubt on its declared humanitarian motives for taking the Ukrainians to Hungary.
Moreover, such actions may be considered a violation of the provisions of the European Convention on Human Rights and Fundamental Freedoms.
"Ukraine's Ministry of Foreign Affairs has once again called on the Hungarian side to immediately allow the Ukrainian consul access to the Ukrainian prisoners of war so that he can assess their physical and psychological condition, inform them of their rights, and provide urgent consular assistance," Nikolenko wrote.
Russia hands over Ukrainian prisoners of war to Hungary
The Russian Orthodox Church plans to transfer 11 Ukrainian prisoners of war to Hungary. However, this decision was not coordinated with Ukraine.
On June 8, the press service of the Russian Orthodox Church released that this "transfer took place at the request of the Hungarian side." Later, Hungary confirmed the receipt of the prisoners from Russia.
The Hungarian ambassador was summoned to Ukraine's Ministry of Foreign Affairs due to the fact that the Russian Orthodox Church transferred a group of Ukrainian prisoners of war to the country without coordination.