Ukraine forms working group to address Peace Formula point: Zelenskyy's Office states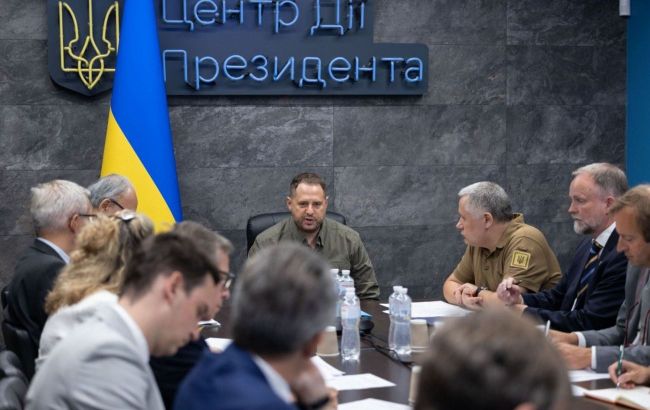 In Ukraine, a working group has been created for one of the points of the Peace Formula (Photo: twitter.com/AndriyYermak)
In Ukraine, a working group has started its activities to implement the point of the Peace Formula regarding preventing escalation of the war and recurrence of aggression, according to the head of the Office of the President, Andriy Yermak, on Twitter.
"We held the inaugural meeting of the working group that will work on the implementation of the ninth point of the Peace Formula - 'Preventing escalation of war and recurrence of aggression'," Yermak wrote.
According to him, the meeting was attended by ambassadors and authorized representatives of G7 countries and almost all countries that have already joined the General Declaration in support of Ukraine's security guarantees.
Peace Formula
President of Ukraine Volodymyr Zelenskyy presented the Peace Formula last year. It consists of 10 points and is aimed at resolving Russia's war against Ukraine.
Currently, diplomats of our country are trying to persuade as many states as possible to support this initiative.
Moreover, in the fall, Ukraine intends to host the Global Peace Summit, during which leaders of several countries will discuss the Peace Formula.