Ukraine extends mobilization and martial law again: Zelenskyy signs laws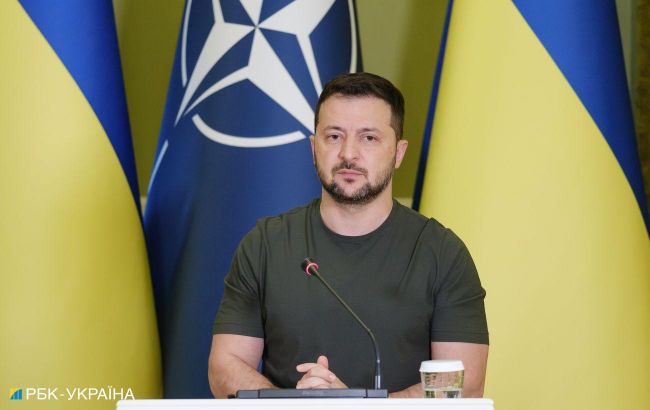 President of Ukraine Volodymyr Zelenskyy (Vitalii Nosach, RBC-Ukraine)
General mobilization and martial law in Ukraine have been extended once again. President Volodymyr Zelenskyy signed corresponding laws.
The head of state signed Law No. 10211 on the extension of martial law and Law No. 10212 on the extension of general mobilization.
Martial law and mobilization in Ukraine have been extended for another 90 days, remaining in effect until at least February 14, 2024.
This is the ninth extension of martial law and mobilization since the start of Russia's full-scale invasion.
Why martial law is introduced
Martial law in Ukraine was introduced due to the full-scale armed aggression by Russia. It is a special legal regime that grants authorities, military command, military administrations, and local self-government bodies the necessary powers to avert threats.
What general mobilization entails
General mobilization is an operational mechanism for replenishing the Armed Forces simultaneously across the entire territory of Ukraine.
During this mobilization period, all citizens aged 18 to 60 (mostly men) who can perform military service are subject to mobilization.
In the first place, the formation of combat units is carried out using reserves, former participants of the Anti-Terrorist Operation (ATO) and Joint Forces Operation (JFO), gradually increasing the number of units through military personnel and conscripts who have undergone service.
Those mobilized who have not undergone military service in the initial stage are directed to undergo professional training at training centers. Upon completion, they are deployed to join units engaged in active combat operations.