Ukraine announces fundraising for 10 thousand kamikaze drones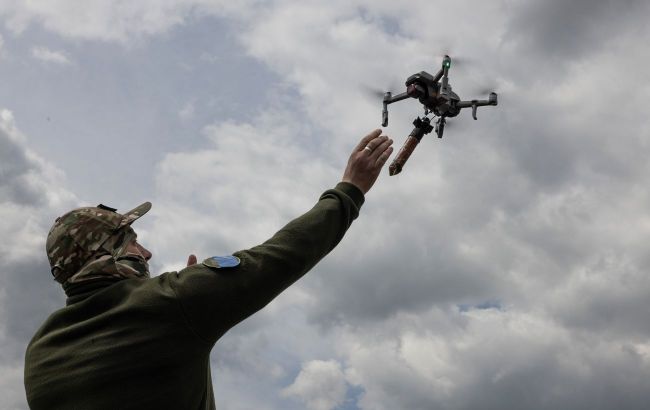 Fundraising for kamikaze drones announced in Ukraine (Getty Images)
Ukraine is raising funds for 10,000 kamikaze drones. These are the drones that are always in demand at the frontline and they are the ones that change the course of events, reports Deputy Prime Minister, Minister of Digital Transformation Mykhailo Fedorov on Telegram.
"We are launching Operation Unity. UNITED24, Come Back Alive and monobank join forces to raise UAH 235 million for 10,000 kamikaze drones," he wrote.
According to him, FPV drones will be acquired abroad and will be outfitted with combat components at a cost of 57 million hryvnias in Ukraine. "These are the drones that are needed at the frontline. They change the course of events," added the minister.
Fedorov said that anyone who contributes funds has a chance to receive a platinum monobank card, a meeting with UNITED24 ambassadors, and military artifacts from the Come Back Alive fund.
"I'm confident that dozens of Ukrainian companies and hundreds of thousands of donors from around the world will join us," the minister said.
Drones on the frontline
The "Drone Army" is a joint project of the General Staff of the Armed Forces of Ukraine, State Special Communications and the Ministry of Digital Transformation, and the Ministry of Defense. 3864 drone complexes have been purchased within a year of the "Drone Army" project, funded by UNITED24. The total value of contracts signed exceeds 4.3 billion hryvnias.
The Ministry of Digital Transformation aims to scale the successes of UAV utilization on the frontlines and create the "Radio Electronic Warfare Army" and the "Robot Army."
During the full-scale invasion, the drone issue became one of the most critical on the frontlines. Defense Minister Oleksii Reznikov said that the Ukrainian Armed Forces currently possess over 20 new drone models of domestic production.