UK keeps sanctions against Russia until Ukraine receives compensation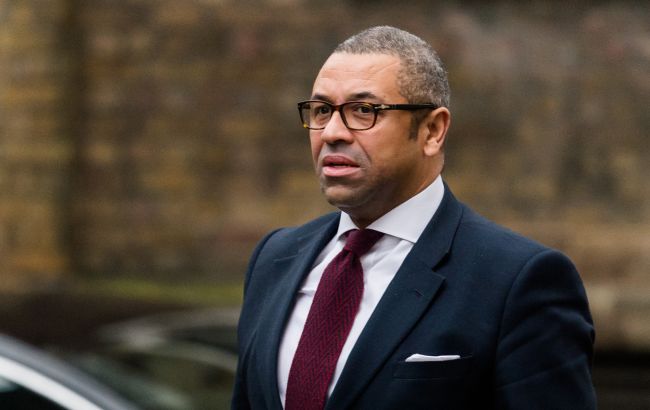 British Foreign Secretary James Cleverly (GettyImages)
The United Kingdom today introduced legislation that allows it to keep sanctions against Russia in place until Moscow pays compensation for the war against Ukraine, as Reuters reports.
"As Ukraine continues to defend itself against Russia's invasion, the terrible impacts of Putin's war are clear. Ukraine's reconstruction needs are – and will be – immense," British Foreign Secretary James Cleverly said.
He added that through these new measures, the UK is strengthening its sanctions approach, affirming that the UK is prepared to use sanctions "to ensure Russia pays to repair the country it has so recklessly attacked."
UK sanctions against Russia
From the start of the Russian full-scale invasion of Ukraine, the UK imposed a series of sanctions against Russia. These restrictions targeted hundreds of individuals and legal entities. The country regularly announces and continues to work on new sanction packages.
Recently, as part of new sanctions against Belarus, the UK imposed export restrictions and attempted to close loopholes that Russia could use to evade sanctions.
On May 19, the UK imposed additional sanctions against Russia. The list included 86 Russians and companies, including" Rosbank" and "Tinkoff Bank", as well as 9 organizations associated with "Rosatom".