UK intelligence reveals number of mercenaries replacing Wagner Group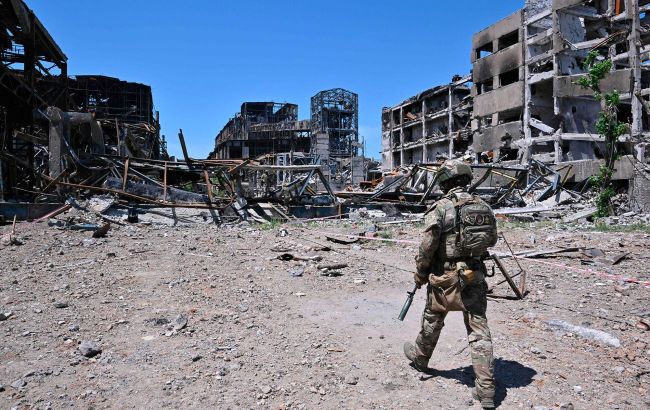 UK intelligence reveals number of mercenaries replacing Wagner Group
A private military company called Redut is recruiting mercenaries on the territory of Russia under the guise of "volunteers," including former members of the Wagner Group. The group likely consists of over 7,000 individuals, according to the UK Ministry of Defence.
As indicated in the summary, the Russian General Staff Main Intelligence Directorate (GRU) is likely controlling and financing the activities of the group, including its recruitment.
According to the intelligence, since the beginning of the invasion, Redut has been involved in combat operations in the Donetsk, Kharkiv, Kyiv, and Luhansk regions. Currently, Redut is one of several units of a private military company and volunteer corps used by the Ministry of Defence of Russia to reinforce Russian regular forces.
"It is a realistic possibility that the Russian Ministry of Defence's practice of recruiting through 'volunteer' units has contributed to Russia avoiding further unpopular mobilizations," the statement reads.
Latest Defence Intelligence update on the situation in Ukraine – 16 October 2023.

Find out more about Defence Intelligence's use of language: https://t.co/Up4ldmPd9Z

#StandWithUkraine pic.twitter.com/MIIFxg5O1D

— Ministry of Defence (@DefenceHQ) October 16, 2023
Mercenaries taking part in the war
In January, UK intelligence reported that the Wagner Group had a strength of up to 50,000 on the Russia-Ukraine front, with most of them being eliminated.
The Wagner PMC was disbanded after a mutiny led by the mercenary leader Yevgeny Prigozhin in June 2023.
According to UK intelligence, in recent weeks, hundreds of militants formerly associated with the Wagner have started relocating to Ukraine individually and in small groups to participate in the war as part of various Russian units.
Previously, investigative projects revealed that the Russian private military company Redut, whose mercenaries are participating in the war against Ukraine, is controlled and financed by the GRU.