UK intelligence names 'winner' in pseudo-elections in occupied regions of Ukraine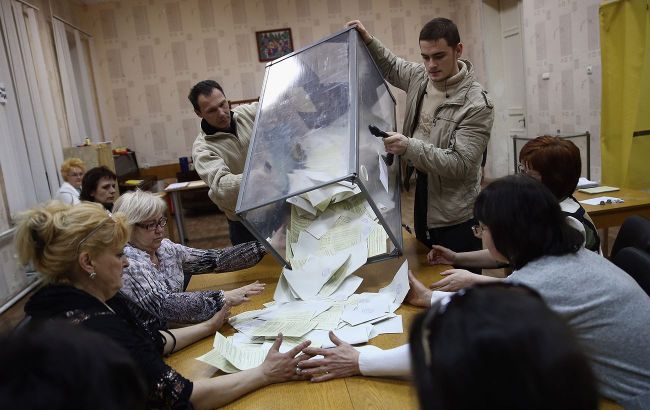 Kremlin's party wins pseudo-elections in the occupied regions of Ukraine (Getty Images)
The Kremlin's party "United Russia" is set to secure a majority of votes in the so-called "elections" held in the occupied territories of Ukraine, according to the Ministry of Defense of the United Kingdom on Twitter.
According to the report, the Russian authorities plan to hold elections in the occupied regions of Ukraine from September 8 to 10, 2023, parallel with those held in the Russian Federation. Voting has already started in Zaporizhzhia and Mariupol.
British intelligence reports suggest that despite over 1,000 candidates being identified, there is a lack of qualified, experienced, and willing candidates. There is also an absence of independent candidates that are not members of the Kremlin endorsed parties, indicating that these will not be free or fair elections. The Ukrainian Center of National Resistance claims that the occupation administrations have significantly overstated the number of voters on the electoral register.
"Kremlin polls indicate United Russia, the dominant political party in the Russian Federation, is predicted to gain 80% of the vote in four occupied regions. The United Russia party will likely command the majority of seats in an attempt to secure the Kremlin's hold and influence over the occupied regions," wrote the Ministry of Defense of the United Kingdom.
Fake elections in Russia and occupied regions of Ukraine
On September 10, elections of various levels will be held in Russia, including by-elections for State Duma deputies, regional leaders, and legislative assembly members. However, the Kremlin also intends to conduct pseudo-voting in the occupied territories of Ukraine.
At the same time, the Security Service of Ukraine (SSU) has reported suspicion against Ella Pamfilova, the head of the Central Election Commission of Russia, who is involved in organizing pseudo-elections in the temporarily occupied parts of Ukraine.
Previously, British intelligence reported that Russia aims to portray the occupied territories as its "integral parts" and plans to organize fake elections on the same day as the elections in the aggressor country.