U.S., Russia and China intensify activities at nuclear test sites - CNN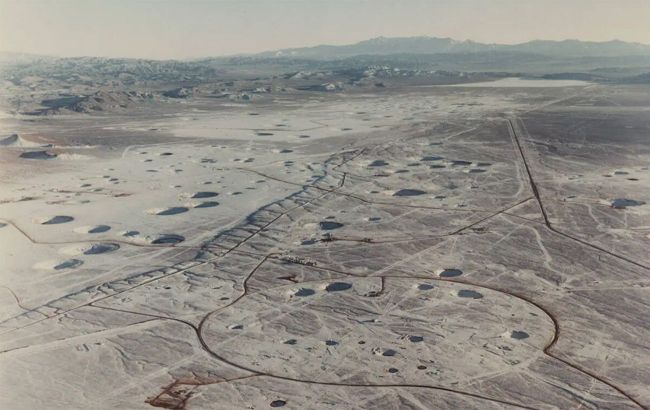 Nevada Test Site (energy.gov)
In recent years, according to satellite imagery, Russia, the United States, and China have constructed new facilities and dug new tunnels at their nuclear test sites, CNN reports.
There is currently no evidence that Russia, the United States, or China are preparing for nuclear tests. However, satellite images show the expansion of three nuclear test sites over the past few years, namely:
A site in the far-western region of Xinjiang, operated by China.
A site on an archipelago in the Arctic Ocean, operated by Russia.
A site in the Nevada desert, operated by the United States.
As pointed out by Jeffrey Lewis, an adjunct professor at the Center for Nonproliferation Studies, the satellite images from the past three to five years show new tunnels under mountains, new roads and storage facilities, as well as increased vehicle traffic coming in and out of the sites.
"There are really a lot of hints that we're seeing that suggest Russia, China and the United States might resume nuclear testing," said Jeffrey Lewis.
Modernization race
Nono of the above mentioned countries has conducted nuclear tests since underground nuclear testing was banned by the 1996 Comprehensive Nuclear Test Ban Treaty. At that time, China and the US signed the treaty, but they haven't ratified it.
"It's very clear that all three countries, Russia, China and the United States have invested a great deal of time, effort and money in not only modernizing their nuclear arsenals, but also in preparing the types of activities that would be required for a test," noted retired U.S. Air Force Colonel Cedric Leighton.
Analysts, on the other hand, argue that the expansions risk sparking a race to modernize nuclear weapons testing infrastructure at a time of deep mistrust between Washington and the two authoritarian governments, though the idea of actual armed conflict is not considered imminent.
New START treaty
This bilateral treaty between the United States of America and the Russian Federation was aimed on measures for further reduction and limitation of strategic offensive nuclear arms.
In February 2021, the United States extended the New START treaty with Russia, which focused on reducing strategic offensive arms. On February 21, 2023, Russian dictator Vladimir Putin announced Russia's withdrawal from the treaty. The next day, the State Duma of the Russian Federation adopted a law, and on February 28, the Kremlin's leader signed it.