U.S. imposes sanctions on international drone production network in Iran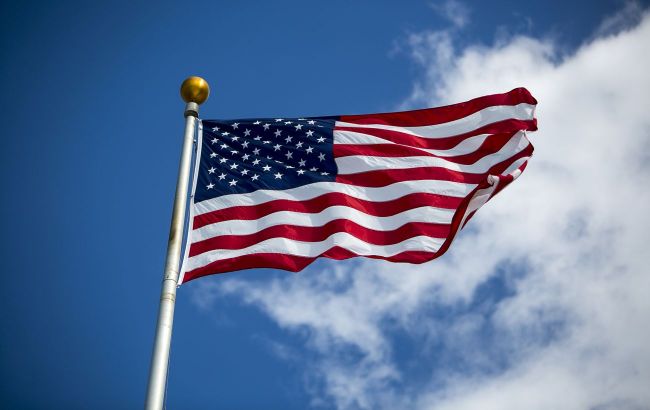 Illustrative photo (Photo: Getty Images)
The United States of America today, on September 19, introduced a new package of sanctions against an international network that assists Iran in producing drones, according to the US Department of the Treasury.
"Today, the U.S. Department of the Treasury's Office of Foreign Assets Control (OFAC) sanctioned seven individuals and four entities based in Iran, the People's Republic of China (PRC), Russia, and Türkiye in connection with Iran's unmanned aerial vehicle (UAV) and military aircraft development," the statement reads.
It is stated that this network facilitated the supply and financial operations in support of the Iran Aircraft Manufacturing Industrial Company (HESA) for the production, procurement, and technical maintenance of UAVs and military aircraft.
OFAC is also updating HESA's entry on the Specially Designated Nationals and Blocked Persons List (SDN), including a new alias used by HESA to evade sanctions and export control measures.
Individuals and entities subjected to sanctions include
Mehdi Gogerdchian - current managing director of HESA and a member of the company's board of directors (Iran).
Hamidreza Nouri - vice chairperson of the board of directors of HESA(Iran).
Husayn A'ini (A'ini) - Director of UAV Production at HESA, responsible for the testing of HESA's UAVs in Syria (Iran).
Shenzhen Jiasibo (China).
Dong Wenbo (China).
Su Chunpeng - managing director and owner of Shenzhen Jiasibo (China).
Mehmet Tokdemir (Türkiye).
Aladdin Aykut (Türkiye).
Sanctions have also been imposed against Russia
The USA has added Delta-Aero Technical Service Center LLC (Delta-Aero), Joint Stock Company Scientific Production Enterprise Aerosila (JSC SPE Aerosila), Joint Stock Company Star (JSC Star).
These entities have been added to the sanctions list for providing or attempting to provide financial, material, technological, or other support or goods or services in support of HESA.
Sanctions imposed by the West against Iran
Western countries have been imposing sanctions against Iran due to its supply of arms, including kamikaze drones such as Shahed, to Russia, which the occupiers regularly use to shell Ukrainian cities.
As a result of Iran's internal policies and this arms supply, Western countries have been consistently implementing sanctions against the Iranian regime. In July of this year, the European Union introduced a new sanctions package against Iran, marking the third joint package by the EU.
Additionally, it was reported earlier that the United Kingdom was planning to introduce a new sanctions regime to hold Iran accountable for its hostile and destabilizing behavior worldwide.