U.S. imposes new sanctions on Russia: Lancets developer, banks and more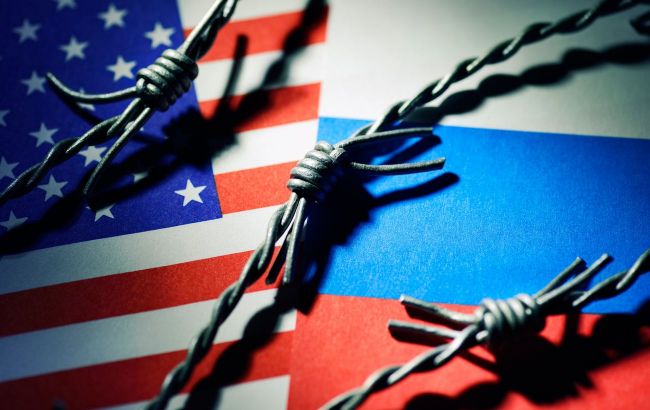 The U.S. imposes new sanctions on Russia (Photo: Getty Images)
The United States has imposed a new package of sanctions against Russia today, November 2. The restrictions include banks, the developer of Lancets, and members of the Russian government, according to the U.S. Treasury Department.
Over 30 individuals and nearly 200 legal entities have come under the sanctions.
Individuals subject to sanctions include:
Bezsprozvannykh Aleksey Sergeevich, Deputy Minister of Industry and Trade of the Russian Federation;
Yevtukhov Viktor Leonidovich, Deputy Minister of Industry and Trade of the Russian Federation;
Zakharov Aleksandr Vyacheslavovich, a designer of the Lancet drone.
The sanctions also affect citizens of Ireland, Switzerland, Cyprus, Sweden, Latvia, and Turkey.
Legal entities subject to sanctions include:
Moscow State Technical University named after Ne Bauman;
Scientific and Technical Center Gazprom Neft;
Enterprise Gazprom Neft - Catalytic Systems;
Federal Autonomous Institution Roskapstroy;
LNG Plant Arctic LNG-2;
Corporation Aeon.
Separately, the US imposed restrictions on HCF Bank, Russian Standard, VBR, Absolute Bank, AFK Sistema, and the venture fund Sistema SmartTech.
U.S. Treasury Secretary Janet Yellen stated that the global sanctions coalition has cut off Russia's access to key resources for its military-industrial complex and undermined the Kremlin's ability to wage unprovoked war.

The new sanctions package targets Russia's future energy production and revenues, metallurgical and mining sectors, defense acquisitions, and those involved in supporting the military efforts of the Russian government and other harmful activities.