U.S. imposes new round of sanctions against Hamas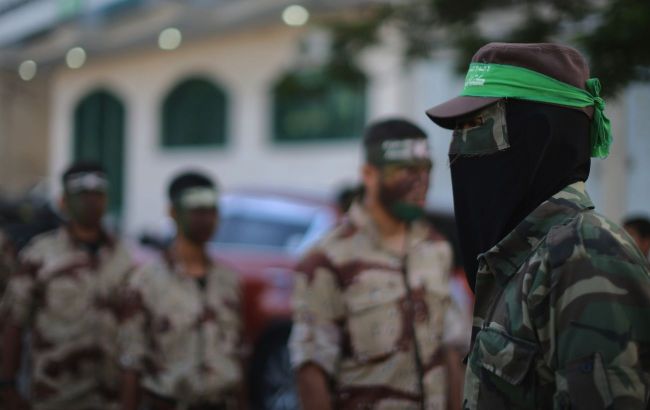 Illustrative photo (Getty Images)
The United States has imposed a second round of sanctions against key officials and financial networks associated with Hamas terrorists, according to the U.S. Department of the Treasury.
The sanctions list includes individuals and organizations linked to Hamas in Iran, as well as members of the Iranian Islamic Revolutionary Guard Corps (IRGC), and an organization in Gaza that served as a conduit for illicit Iranian funds to Hamas and the Palestinian Islamic Jihad.
In total, four legal entities and eight individuals have been added to the sanctions list.
"Today's action underscores the United States' commitment to dismantling Hamas's funding networks by deploying our counterterrorism sanctions authorities and working with our global partners to deny Hamas the ability to exploit the international financial system," said Deputy Secretary of the Treasury, Wally Adeyemo.
He added that the United States will take further measures without hesitation to take action to further degrade Hamas's ability to commit horrific terrorist attacks by relentlessly targeting its financial activities and streams of funding.
Individuals and entities subject to sanctions include:
Khaled Qaddoumi (Qaddoumi) is a Jordanian national and longtime Hamas member who currently lives in Tehran serving as Hamas's representative to Iran, and acting as a liaison between Hamas and the Iranian government.
Ali Morshed Shirazi and Mostafa Mohammad Khani are Islamic Revolutionary Guard Corps-Qods Force (IRGC-QF) officials who train and assist PIJ, Hamas and Hizballah.
Ali Ahmad Faizullahi is an Iran-based commander of the Saberin Special Forces Brigade of the IRGC Ground Force. The Saberin Brigade has deployed to Syria and has provided training to Hamas and Hizballah. The unit has also played a role in the violent suppression of domestic protests in Iran.
The Iranian Bonyad Shahid, also known as the Martyrs Foundation, which was designated in 2007, provides millions of dollars through the Gaza-based and PIJ-affiliated Al-Ansar Charity Association (Al-Ansar) for the families of terrorists affiliated with Hamas and the Islamic Jihad.
Sanctions were also imposed on Nasser Al Sheikh Ali, a Sudanese financier of Hamas, Abdelbaset Hamza Elhassan Mohamed Khair, the Sudanese company Larrycom for Investment Company, the Turkish company Trend GYO, and the companies Zawaya Group for Development and Investment Co. LTD, Zawaya Group for Development Investment Sociedad Limitada, and Larrycom for Investment Company.
A previous round of US sanctions against Hamas was imposed on October 18. At that time, restrictions were placed on ten key members of Hamas and financial intermediaries in Gaza and other locations, including Sudan, Türkiye, Algeria, and Qatar.