U.S. imposed sanctions against Russian military personnel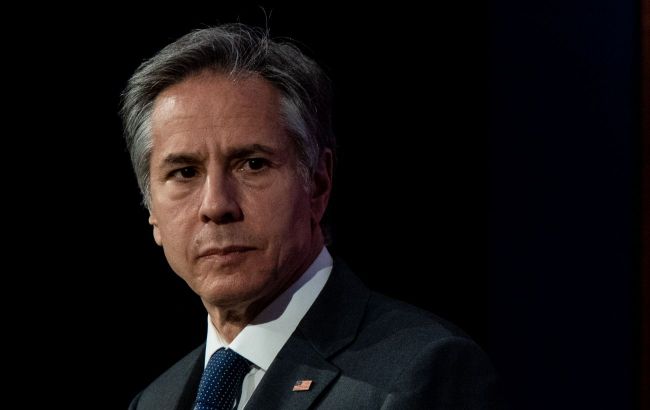 U.S. Secretary of State Antony Blinken (photo: Getty Images)
The U.S. Department of State has imposed sanctions on Russian Army Colonel Azatbek Omurbekov and Russian soldier Danil Frokin for committing crimes against Ukrainians in Bucha and Avdiivka, according to the press service of the U.S. Department of State.
Colonel Azatbek Omurbekov served as the commander of the 64th Separate Russian Motorized Rifle Brigade during the period when Russian forces occupied Bucha. The U.S. Department of State has determined that soldiers and officers of the 64th Separate Motorized Rifle Brigade killed, beat, and tortured civilians in the city near Kyiv. In turn, Danil Frokin is implicated in the murder of an unarmed Ukrainian in Andriivka, Kyiv Oblast.
The U.S. State Department notes that the involvement of Omurbekov and Frokin in gross human rights violations has been confirmed by a series of independent investigations.
Due to the imposed sanctions, Omurbekov, Frokin, and their immediate family members are denied entry to the United States.
"The United States intends to hold Russia accountable for its abuses and atrocities against the people of Ukraine. We stand with Ukraine in its struggle for sovereignty, territorial integrity, and the rule of law, as long as it is needed," said U.S. Secretary of State Antony Blinken.
Earlier, the media identified occupiers who killed locals in the Kyiv region. According to journalists, they are members of the 64th Motorized Rifle Brigade, named Danilo Frokin, Dmytro Danylоv, Ruslan Glotov, and Ivan Shepelenko. They were present in the occupied village of Andriivka in March 2022.
Additionally, the European Union included Colonel Azatbek Omurbekov in the sixth package of sanctions back in June 2022. The sanctions involve entry bans and asset freezes.