U.S extends Temporary Protected Status for Ukrainians: Terms announced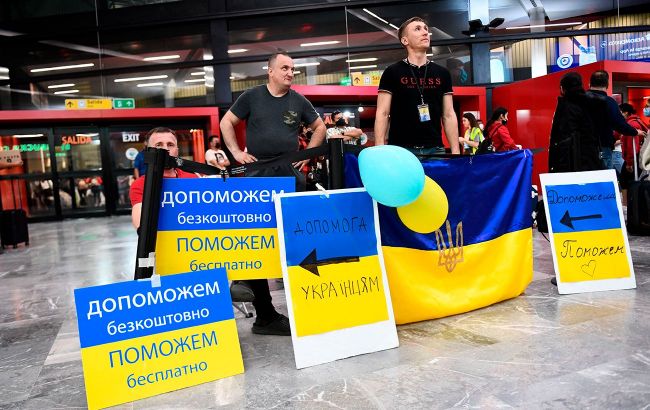 The US has extended Temporary Protected Status for Ukrainians (Photo: Getty Images)
At the same time, Washington has introduced other changes that will allow other eligible Ukrainian citizens to apply for this status.
The extension of Temporary Protected Status will be in effect from October 20 to April 19, 2025.
"Russia's ongoing military invasion of Ukraine and the resulting humanitarian crisis requires that the United States continue to offer safety and protection to Ukrainians who may not be able to return to their country, We will continue to offer our support to Ukrainian nationals through this temporary form of humanitarian relief," said Alejandro Mayorkas, the US Secretary of Homeland Security.
Temporary Protected Status for Ukrainians
With the onset of the war, millions of Ukrainians migrated to European Union countries. In order to provide them with proper social protection, medical care, and access to the job market, governments of various countries enacted special laws on temporary protection.
These normative documents are usually adopted for a year and have been extended several times.
Simultaneously, Canada and the United States introduced special programs for Ukrainian refugees. For instance, the Canadian Federal Government announced a new immigration program for Ukrainian resettlers, allowing families separated between the two countries to reunite.
Under the Canada-Ukraine Agreement implemented in March 2022, Ukrainians could come to Canada, live, and work for up to three years. Everyone who availed themselves of the program received a package of material assistance.