Two Ukrainian comrades believed died in battle meet again in hospital: Touching photo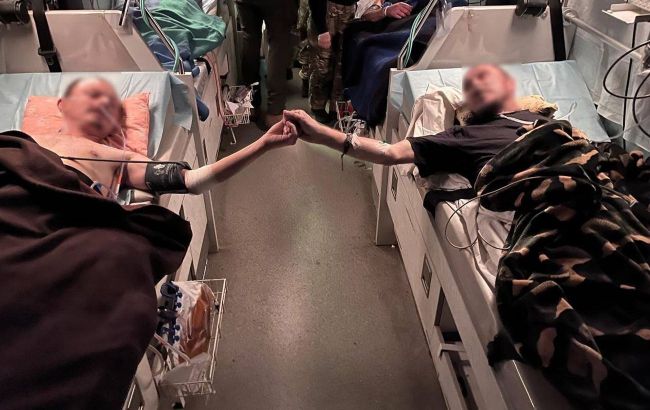 A heartwarming meeting of brethren (Photo: instagram.com/dr_feb).
Medic from the volunteer battalion Hospitaliers, Oleksii Bozhko, shared a meeting between two comrades during evacuation. What made it unique was that both of the soldiers had believed the other to be deceased.
"When men cry. Two soldiers from the same position, both believed that their comrades had died, and here, already during the evacuation, to their incredible amazement and joy, they see each other alive," Oleksii captioned the photo.
In the photo, two soldiers are seen lying on evacuation stretchers, looking at each other, and holding hands. Their faces are concealed for safety.
How Ukrainians reacted
The photo quickly spread across social media and garnered reactions from users.
In the comments, users expressed their emotions freely:
"It hurts..."
"Unbelievable!"
"So powerful. Thank you for sharing!"
"I'm crying."
Earlier, we shared stories of children who survived occupation and the loss of loved ones in the war in Ukraine.