Tractor explodes on Russian mine near Kherson, driver killed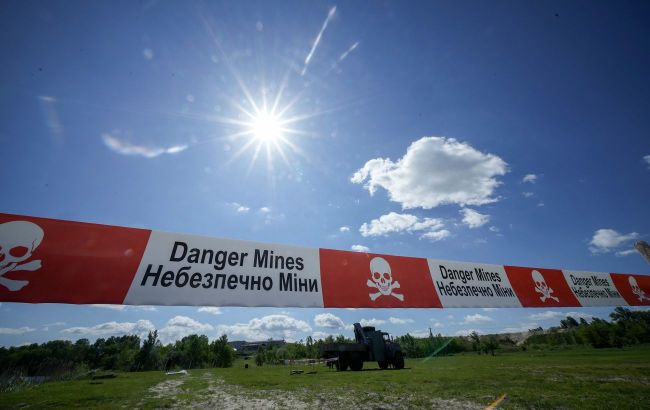 Tractor explodes on Russian mine near Kherson, driver killed (Getty Images)
"The 61-year-old man was working in a field near the village of Novoberyslav when he hit a Russian mine that detonated," the report states.
Unfortunately, according to the Regional Military Administration, the local resident sustained fatal injuries.
Authorities are reminding the public that many fields in the Kherson region are mined, and it is essential to avoid areas that have not yet been cleared by demining experts.
Tractor explosions due to mines
In April, near Beryslav, a tractor ran over a mine that exploded, resulting in the death of the tractor driver and injuries to an agronomist. In July, a similar incident occurred in Balakliya, Kharkiv region, where a tractorist hit a mine, but survived.
After the Russian full-scale invasion of Ukraine in February 2022, areas liberated from occupation were left with "surprises" from the occupiers in the form of mines and booby traps. According to the analytical center Globsec, Ukraine now has the most heavily mined territory in the world, surpassing former leaders like Afghanistan and Syria. Moreover, the situation continues to worsen, with demining progress proceeding at a very slow pace.