Tracking missile and drone launches - Ukrainian Air Force report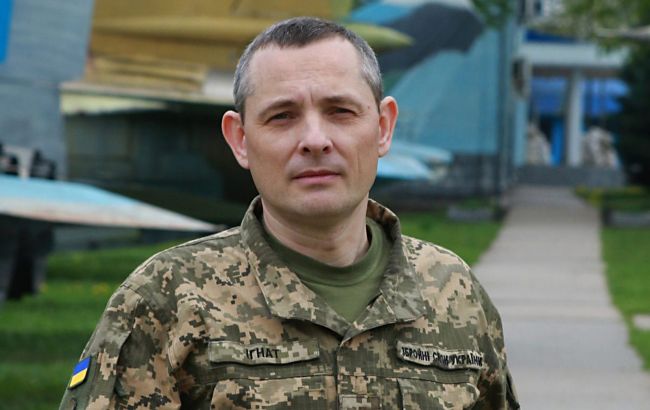 Yurii Ihnat, the spokesperson of the Air Force Command of the Armed Forces of Ukraine (Photo: Armyinform com ua)
Colonel Yurii Ihnat, the spokesperson of the Air Force Command of the Armed Forces of Ukraine, in the interview with RBC-Ukraine, said that the Air Force tracks missile and drone launches using radar stations and information from partners.
In mid-June, the Air Force decided to report threats of attacks on their Telegram channel.
Ihnat mentioned that the Telegram channel is managed by the press service and a small group of people who continuously monitor all signals and promptly provide information.
The country's leadership decided to inform Ukrainians about specific threats. Ihnat stated, "So, we took on some additional work ourselves and put aside other things because this is more important. Therefore, we manage it."
How does the Air Force monitor threats?
The Air Force receives real-time operational information from military authorities, following appropriate directives. They analyze the data to determine how to disseminate it through the Telegram channel.
It does not announce all alarms to avoid causing excessive concern, especially at night. The authorities carefully assess specific threats and dangers before sending a single message.
For instance, if tactical aviation is active, the alarm can be continuous. Therefore, people need shelter because fragments of downed targets can also fall.
Information on threats comes from various sources, including radar stations across the country and information from allies.
However, Ihnat mentioned that this information is not always received on time. Sometimes alarms are not announced, and explosions occur without prior warning.
He emphasized that it's important to understand that Russians can launch missiles, such as the S-300, ballistic missiles, or "Iskander-K" and "Tochka-U," from a distance of 100 km. The flight time of the rockets from launch to impact can be less than a minute.
The Air Force tries to provide such information to the public if such information is available.
What threats are reported in the Telegram channel?
The Telegram channel announces missile, ballistic, or drone threats to Ukraine. This includes announcements of:
Take-offs of Tu-22M3 bombers, which are frequently launched from the "Shaykovka" airfield and can strike with Kh-22 missiles.
Take-offs of Tu-95 bombers, which take off from various Russian airfields and launch strikes with Kh-101 missiles from the Caspian Sea area.
Attacks with "Kalibr" missiles from ships.