'Touched by extraordinary strength', Sex and the City star moves with video featuring Ukrainian girl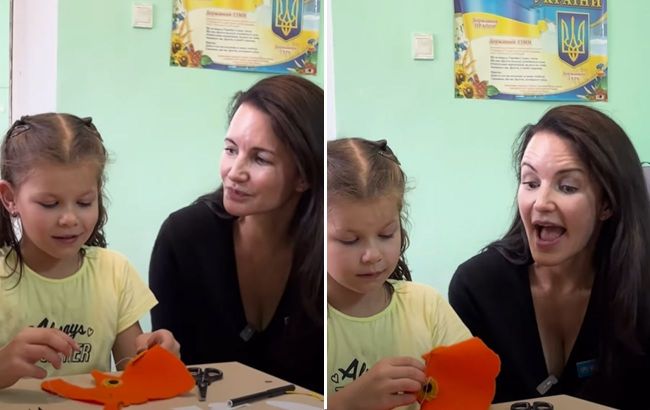 Christine Davis touched everyone with the video featuring the little Ukrainian girl (Collage: RBC-Ukraine)
Famous American actress and star of "Sex and the City," Kristin Davis, has spoken to the world about the war in Ukraine. She posted a video with a little girl from Mykolaiv.
What moved the celebrity's fans
It is known that the star visited Moldova in September, but the footage of the Ukrainian girl, who had to leave her family, friends, and school, has only been posted now. The video appeared on the artist's profile, followed by over 1.3 million subscribers.
"It is a great honor for me to be here in Moldova, to spend time with Ukrainian refugees and locals. They have united as one, bringing hope to this very sad situation. I was deeply touched by the extraordinary strength shown by the refugees," Kristin Davis said.
She talked to a 9-year-old girl, Masha, from Mykolaiv, who told the actress about her dream to return home and the end of the war.
In her hometown, the Ukrainian girl left behind her grandmother and grandfather, her favorite playground, and a carefree childhood. The girl was forced to leave her hometown due to the attack by Russian military forces.
Reaction on the Internet
Users in the comments thanked Kristin Davis for her compassionate heart and for shedding light on the issues that Ukrainians are currently facing during these difficult times.
Additionally, the actress's followers expressed admiration for the resilience and bravery of the Ukrainians:
Thank you, Kristin. this is so important for us to see this kind of support after almost 2 years of full-scale war. I wish all our children are back home soon to a safe and strong Ukraine.
Our children deserve a better future than bloody war.
Heart breaking what Masha shares and how she is missing home.
I want the war to end and I want everything to be okay.