Top 10 foods for serotonine: What to eat for good mood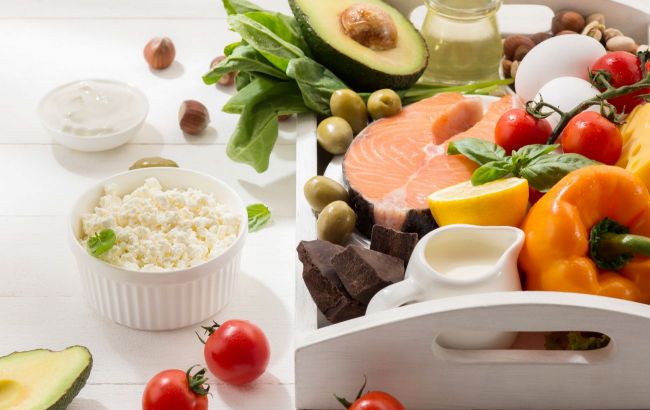 10 products to cheer you up (photo: freepik.com)
During the cold season, the weather is usually gloomy, leading to a decrease in energy and mood, according to neurologist and psychotherapist Hanna Cherednychenko.
In particular, to lift spirits, sunny weather or delicious and nutritious food can be beneficial.
Here are some foods that can help improve mood and serotonin levels:
Broccoli: A source of vitamin B

Turkey: A source of tryptophan

Yogurt: A source of vitamin D

Soy: A source of tryptophan

Salmon: A source of omega-3

Kidney beans: A source of protein, fiber, and iron

Bananas: Sources of tryptophan and iron

Walnuts: A source of omega-3

Cheese: A source of B vitamins, amino acids, tyramine, tryptamine, phenylethylamine

Pumpkin seeds: A source of zinc and B vitamins.
The expert also shared a recipe for a lazy Quiche Lorraine, a quick mood-lifting breakfast:
Lavash

Broccoli

Salmon

Eggs, beaten with yogurt

Grated cheese
How to cook lazy Quiche Lorraine:
Put a sheet of lavash in the mold, and put the filling on top. Then bake in the oven until golden brown. Let cool slightly and cut into slices.
This quick and easy-to-make lazy Quiche Lorraine is a nutritious and mood-lifting option for breakfast.
Earlier, we wrote on how to eat pasta without gaining extra weight and the best foods to stay calm.