Times says CIA deterred Ukrainian intelligence from attacking Russia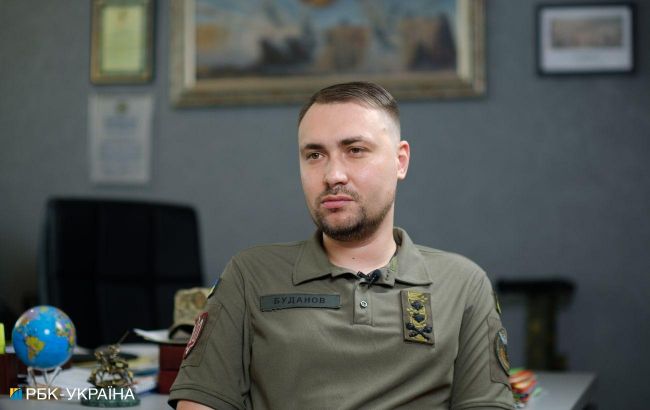 Chief of the Main Intelligence Directorate of Ukraine, Kyrylo Budanov (Vitalii Nosach, RBC-Ukraine)
Information suggesting that the United States Central Intelligence Agency is allegedly restraining Ukrainian intelligence from launching attacks on Russian territory is not true, according to the head of the Main Intelligence Directorate of Ukraine, Kyrylo Budanov, in an interview with Natalia Mosiychuk.
The journalist noted that "the activities of the Main Intelligence Directorate of Ukraine may not be to the liking of our enemies or our partners."
"Well, listen, I'll survive both," Budanov remarked.
The Times published a piece about the work of Ukrainian Intelligence in which it mentioned that the ambitions of the agency "begin to concern some Western countries, despite their respect for the professionalism of the agents."
The article also claimed that the U.S. Central Intelligence Agency supposedly "restrained Budanov from certain attacks on Russia," and the Moldovan authorities "asked the Americans to influence Ukrainian Intelligence" and to prevent Ukraine from launching an attack on Russian-occupied Transnistria.
Commenting on the article, Budanov said, "First, the life of intelligence agencies is the life of intelligence agencies. There's no need to meddle in it. Second... None of what I read there was true," he said.
During the interview, Budanov and Mosiychuk also joked about a scene from the movie adaptation of "Sherlock Holmes" where characters discussed certain material from The Times.
"Inspector Lestrade is a smug donkey, Mrs. Hudson," Budanov recalled Dr. Watson's words.
Backstory
According to sources cited by RBC-Ukraine and several media outlets, Ukrainian intelligence has been involved in some attacks on Russian territory.
For instance, on the night of August 30, a drone attack occurred at the Pskov airfield, resulting in the destruction of four Il-76 aircraft and several others damaged.
According to RBC-Ukraine, the operation was organized by the Defense Intelligence of Ukraine, but the intelligence service has not yet commented on its involvement or non-involvement.
Furthermore, according to sources within Ukrainian intelligence services, the nighttime drone attack on Moscow in July may also have been a special operation by Ukrainian Intelligence.