Thousands of Ukrainian children are abducted to Belarus and brainwashed there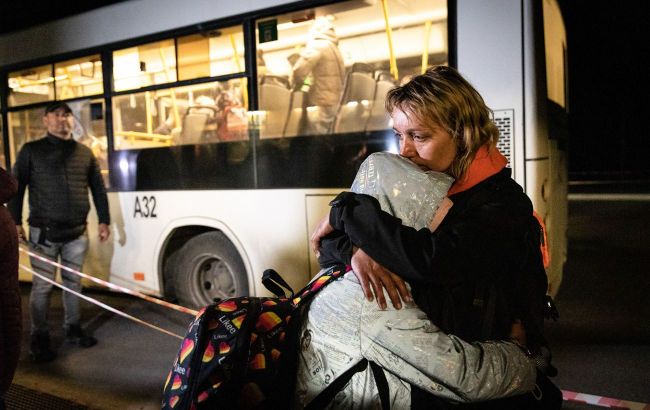 Thousands of Ukrainian children being transported to Belarus (Photo: Getty Images)
According to The Telegraph, since September 2022, thousands of Ukrainian children have been forcibly deported to Belarus. They are taken to children's camps where their minds are manipulated, glorifying Russian dictator Vladimir Putin.
Evidence linking these crimes to self-proclaimed Belarusian President Alexander Lukashenko and other Belarusian officials has been submitted to the International Criminal Court.
The Belarusian opposition group "National Anti-Crisis Management," which handed over the documents to the ICC, stated that Lukashenko "is primarily responsible for the violent displacement of these children to Belarus" and "directly provided instructions regarding the organization and financing of these processes."
According to the publication, approximately 2,150 Ukrainian children over the age of 6 have been transported to Belarus since September 2022, and by autumn, the number of such children could reach 3,000.
The children are being placed in sanatoriums such as "Ostroshytske Mistechko" in the Minsk region, as well as in the "Zubrenok" center and the "Dubrava" camp. They are also being sent to the "Zoloti Pisky" camp in the Gomel region.
Journalists point out that in similar camps in Russia, children were subjected to forced "re-education," physical abuse for disobedience, and indoctrination against Ukraine. In some cases, the children were forced to undergo military training.
The Telegraph also publishes a video allegedly filmed at the "Dubrava" sanatorium. In the recording, Belarusian singers Gruzdevi perform in front of Ukrainian children, expressing wishes for Biden and Zelenskyy to "die" and for "Putin to flourish and take control of all of Ukraine."
According to Kateryna Rashevska, a lawyer at the Kyiv Regional Human Rights Center, since March 2023, within just two months, 4,441 children have been transported from occupied territories to "re-education camps" in occupied Ukrainian Crimea, Russia, and Belarus, "and this is far from the final number."
Deportation of Ukrainian children
As noted by the First Lady of Ukraine, Olena Zelenska, according to social services data, the Russian Federation has illegally deported 19,500 children from Ukraine. The occupying country claims even higher figures.
It is worth mentioning that it was due to the case of children's deportation that the International Criminal Court issued arrest warrants for Russian dictator Vladimir Putin and children's ombudsman Maria Lvova-Belova.
Recently, Ukraine filed the first accusations of deporting orphaned children against a Russian politician and two suspected Ukrainian collaborators.