Thousands of military personnel deployed at Brazil's airports: Reason named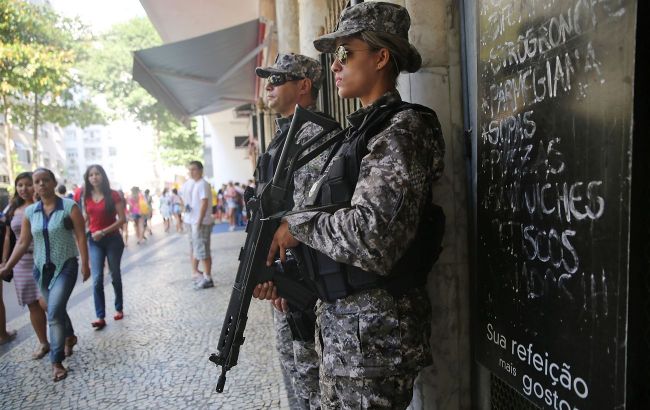 Thousands of military personnel to be stationed at Brazil's airports (photo: Getty Images)
President of Brazil, Luiz Inácio Lula da Silva, has announced a military operation aimed at combating drug trafficker gangs. As part of these efforts, thousands of military personnel will be deployed at airports in Rio de Janeiro, São Paulo, and along Brazil's western border, according to The Guardian.
This week, 600 military personnel from the Brazilian Air Force will be deployed to Rio de Janeiro's airport and Guarulhos International Airport in São Paulo.
Over 1,000 Navy personnel will work at container ports in Rio and Itaguaí in the state of Rio, and at Santos in the state of São Paulo. According to the Brazilian prosecutor's office, a significant amount of South American cocaine is transported to Europe from these ports each month.
Meanwhile, 2,000 military personnel will intensify their activities along Brazil's western borders with Paraguay and Bolivia, through which a significant portion of marijuana, cocaine, and illegal arms flows into Brazil.
Announcing the military operation last week, President Lula stated that the federal government intends to assist Brazil in freeing itself from organized crime, gangs, drug trafficking, and arms trade.
The situation in Brazil
The Guardian notes that in recent months, heavily armed criminal gangs have intensified their efforts. For instance, last month, a group known as milicias stopped traffic in a significant part of western Rio de Janeiro, setting dozens of buses and trains on fire to prevent the arrest of one of the city's most wanted mafia bosses.
At the beginning of October, three doctors were shot near a five-star beachfront hotel - it was later discovered that they were allegedly mistaken for a criminal authority from another gang.
In addition, there has been public outrage over drone footage released by the police, depicting armed drug traffickers conducting guerrilla-style training in the sprawling favelas near Rio's international airport.