Fines up to €36,000: harsh restrictions implemented on European beaches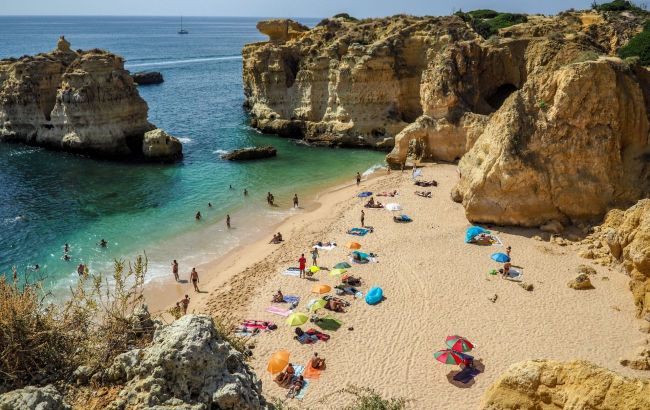 Beach in the Algarve, Portugal (Photo: unsplash.com)
During the peak vacation season, tourists in popular Portuguese resorts have been warned of penalties for playing music from portable speakers. Violators of the peace could face fines of up to 36,000 euros.
Strict restrictions have been implemented to ensure a relaxing atmosphere for vacationers and local residents, according to schengenvisainfo.com.
The National Maritime Authority (AMN) prohibited loudspeakers or other sound equipment that may disturb other people on the beaches. The ban has been announced in popular areas such as the Algarve, which annually attracts over a million tourists from the UK.
Tourists playing loud music can receive fines ranging from 200 to 36,000 euros if they use equipment that amplifies the noise.
The amount of the administrative penalty depends on the volume at which the music is played. For a first offense, tourists will be fined 200 euros, while repeat violations can lead to fines of up to 3,400 euros. Holiday companies may have to pay a penalty of up to 31,000 euros for noisy festivities. Entrepreneurs playing music from speakers can be fined up to 36,000 euros.
Photo: Tourists on a beach in the Algarve (unsplash.com/alexandra-marta)
In addition, other prohibitions and restrictions are in place on Portuguese beaches:
Unauthorized ball games.
Tents outside designated camping areas.
Fishing in bathing areas.
Beach erosion.
Aircraft flying at an altitude below 300 meters, except for special transport.
Similar prohibitions have been introduced in other countries as well. For example, smoking has been banned on 28 beaches in Spain.