Price of war: Ukrainian Accounting Chamber announced amount of budget defense expenses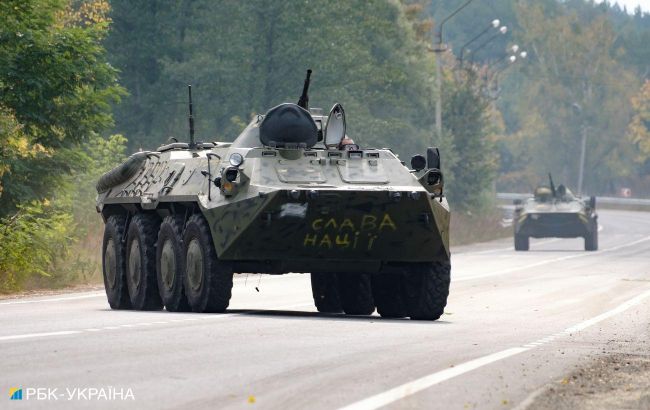 Ukraine-Russia war takes half of the state budget revenues (Photo: RBC-Ukraine, Vitalii Nosach)
In the first half of 2023, domestic revenues (amounting to 893 billion hryvnias) entirely covered the state budget's expenditures for national security and defense, according to the press service of the Accounting Chamber.
According to the press service, national security and defense expenditures accounted for 49% of the total fund expenditures.
External financial support from international financial organizations constituted half the total state budget fund revenues. It was directed, among other things, towards salaries for employees (excluding military personnel) of state institutions, social protection, and healthcare.
Additionally, in the first half of 2023, the annual contribution plan to the Fund for Eliminating the Consequences of Armed Aggression was exceeded. The Fund received 45 billion hryvnias, with an initial balance of 17 billion hryvnias, and expenditures totaling 4 billion hryvnias were carried out, accounting for 19% of the allocation by the Cabinet.
During the reporting period, funds were allocated from the reserve fund by the Cabinet for strengthening the country's defense capabilities, providing financial aid to those affected by the explosion of the Kakhovka Hydroelectric Power Plant, and ensuring drinking water supply to four regions of Ukraine, the press service reported.
The defense expenditures in 2023 amounted to 1.6 trillion hryvnias, which is not a final figure. Meanwhile, Ukraine is projected to collect taxes amounting to 1.3 trillion hryvnias. International financial aid (another 1.6 trillion hryvnias) cannot be used for military purposes; these funds are allocated for social expenditures.
According to the Ministry of Finance, security and defense sector expenditures in 2024 will not be lower than this year's.