The Olympic Games Paris 2024: Russia and Belarus are not invited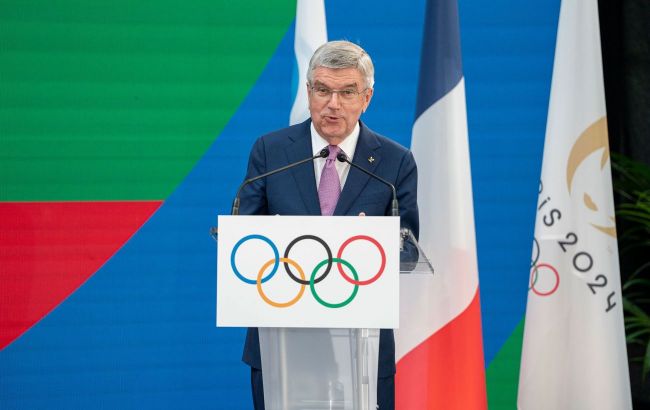 Thomas Bach has decided to ignore Russia and Belarus for now (Photo: olympics.com)
Belarus and Russia did not receive invitations from the International Olympic Committee (IOC) to participate in the upcoming Summer Olympics, which will take place in Paris next year, as reported on the organization's official website.
The IOC invited 203 countries to the Games. Belarus, Guatemala, and Russia were not included in the list of invitees.
IOC President Thomas Bach personally signed the invitations for the two hundred countries during a live broadcast. However, the absence of invitations for Belarusians and Russians does not guarantee their non-participation in the 2024 Olympics. Officials continuously postpone the decision on Russia and Belarus's participation in the Games.
Previously, the timeframe for deciding Belarusian and Russian athletes was set for September-October. However, Bach stated that the IOC did not set specific deadlines for deciding on this matter. "As soon as we have a clear picture, we will make a decision," explained the head of the Olympic movement.
The Olympic Games are scheduled to take place in July-August 2024. Likely, Russia and Belarus will not compete in team sports. However, there remains a high probability that Belarusian and Russian athletes will appear in individual competitions under the "neutral."

Ukraine's ban on competitions with Russia and Belarus
Earlier, the Ministry of Youth and Sports issued an order prohibiting Ukrainian teams from competing together with athletes from Russia and Belarus. The restrictions applied to both Olympic, non-Olympic, and Paralympic sports. If Belarusian or Russian athletes were present, federations were required to withdraw Ukrainian athletes from tournaments.
Later, the ministry changed its decision regarding the participation of Ukrainians in competitions with Russians. The order now states "not to send" Ukrainian delegations to competitions with Russian and Belarusian athletes. The rest of the points remained unchanged.
Recently, Minister of Sports Vadym Gutzeit reconsidered the decision to boycott competitions with Russia and Belarus. The government official cited the IOC's refusal to send official invitations to Russia and Belarus as a condition for this decision.