The Netherlands provides Ukraine with medical complexes for operation in the field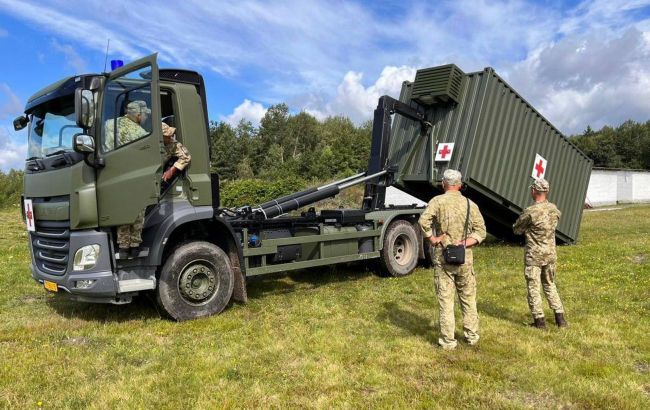 The Netherlands provided Ukraine with medical complexes to work in the field (Photo: t.me/DPSUkr)
The Netherlands has provided six mobile medical support complexes to Ukrainian border guards for field operations, according to the State Border Guard Service of Ukraine.

Ukrainian border guards stated that with the help of such a complex, medical personnel could set up a full-fledged field hospital with their operating room, preoperative room, intensive care unit, laboratory, and sterilization.
Support to Ukraine from the Netherlands
Previously, the Netherlands announced the allocation of Ukraine a second comprehensive support package totaling over 118 million euros. The funds will be directed toward humanitarian needs and economic assistance.
Additionally, Ukraine will soon receive a batch of M113 armored vehicles from three European countries - the Netherlands, Belgium, and Luxembourg.