The main lessons EU should draw from Prigozhin's rebellion in Russia, European Union Representative highlights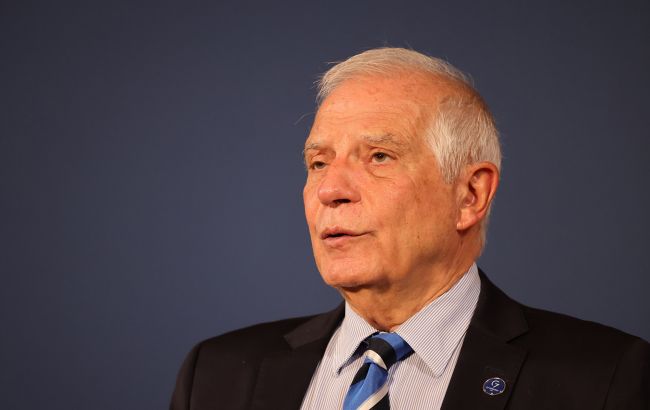 Photo: High Representative of the EU, Josep Borrelln (Getty Images)
In Borrell's opinion, the first lesson is that the aggressive war against Ukraine has significantly weakened the regime of dictator Vladimir Putin far more than previously believed.
"Prigozhin's mutiny, and the fact that hardly any forces actively opposed the capture of the main Russian headquarter in the war against Ukraine, and the subsequent march on Moscow, showed the depth of the divisions within the Russian army and state apparatus," Borrell wrote.
He reminded that on June 27, Putin publicly acknowledged for the first time that the Wagner Group received massive support and financing from the Russian state.
"Putin created a monster, and now the monster has bitten him. The fact that a state-funded group of mercenaries opened fire on the regular state army illustrates the degree of pathology of Putin's Russia," the EU's top diplomat noted.
Despite the failed coup attempt, Borrell highlighted that Putin has suffered a serious loss of authority, which will have real consequences for the future.
"But here comes another lesson from the ongoing Russian aggressive war: Putin's Russia represents the biggest threat to European and global security and its nuclear arsenal makes it not less but more dangerous for the entire civilized world," Borrell emphasized.
The EU High Representative pointed out that Ukraine's victory will allow Russia to initiate the change process, a "prerequisite for lasting peace."
He also called for monitoring events in Belarus, where some Wagner Group members are allegedly being relocated, and the reaction of Kremlin allies (primarily China), which may also reconsider their stance towards Russia and Putin.
Prigozhin's rebellion
Recalling the events of last week, the founder of the Wagner Group accused Russian soldiers of attacking his militants' rear camps. According to Prigozhin, the order for the attack was given by Defense Minister Sergei Shoigu.
The leader of the mercenaries gathered 25,000 of his soldiers and set out to storm Moscow, demanding a change in military leadership and the head of the Ministry of Defense. Rostov was under the control of the Wagner Group for a day, and later they advanced toward Moscow.
However, the coup quickly ended, allegedly due to a conversation between Prigozhin and Belarusian dictator Alexander Lukashenko.
Against these events, the Main Directorate of Intelligence of the Ministry of Defence of Ukraine revealed that the war between the Russian FSB and the Ministry of Defense had entered an active phase.