Tarot Horoscope for the week: Zodiac signs to get extremely lucky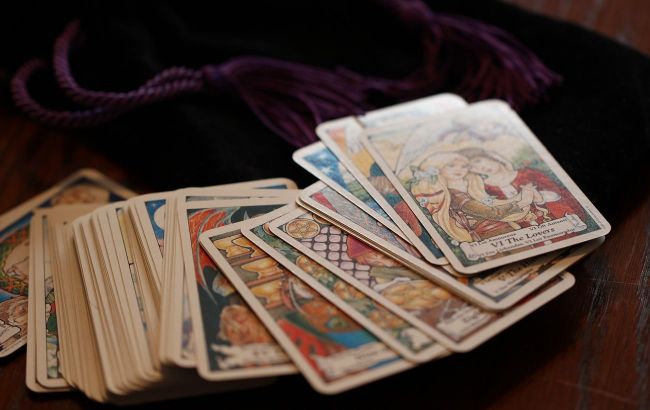 Illustrative photo (pixabay.com)
Horoscope based on Tarot cards for the week of November 13-19 promises good news for representatives of certain zodiac signs. Some will soar to new heights, while others may hit rock bottom, according to Metro.
Aries
It's time to unleash your communicative skills. Engage with people and don't be afraid to grab attention. Step out of the shadows and be in the spotlight.
You have all the chances for success. However, no pain - no gain, so you'll need to put in maximum effort. Communication with people will help you find the right solution and do everything without mistakes.
Taurus
It's time to heal old emotional wounds. Dedicate this week to finding harmony. Consider what saddens you and why. Identify the source of negative emotions.
If you're ready to fight for happiness and want to leave all problems in the past, take action. Confront your fears and overcome them. Setting free from everything that weighs you down will give you wings.
Gemini
You'll see people around you in a different light. Perhaps a close friend may reveal their true self. Then you'll realize you were mistaken in trusting secrets to the wrong person.
Don't worry; a liar can't harm you. However, you'll need determination to cut ties with someone pretending to be your friend. Burn bridges and sever all communication.
Cancer
An eventful week awaits you. You'll suddenly find yourself in the spotlight, with invitations to meetings, walks, and parties. Sometimes it may seem like there are too few hours in a day, as you won't be able to do everything you planned.
But don't panic. Keep going and do what you believe is necessary. You'll have the opportunity to have fun and realize your bold ambitions, allowing you to soar higher than the clouds.
Leo
You should resist temptations. Don't succumb to desires and secret dreams. Keep yourself in check, or things will end badly. Consider whether you're ready to face the consequences of your carelessness.
Make decisions with a clear and calm mind. It's not worth taking risks and testing your luck. A bird in the hand is worth two in the bush.
Virgo
You are destined for success. If you want to turn your dreams into reality, just believe in miracles and never doubt your abilities. This week, you'll realize that self-confidence can open any door and break down any wall.
Don't be afraid to lose, it's not a threat to you. Even if things don't go exactly as planned, don't deviate from your chosen path. Focus only on the positive.
Libra
You are ready for significant changes. Allow yourself to try something new and choose a new direction. Events in your life will convince you that standing still is not the best option.
Don't tolerate bad treatment and injustice. You deserve respect, so find like-minded people. Leave those who try to belittle you in the past.
Scorpio
The new week will unveil a mystery. Something important has been kept from you, but now you'll learn the truth, dispelling the fog of deceit and intrigue.
You might not be happy about removing the rose-colored glasses, but don't let fate get you down. Try to analyze the situation and make the right choice.
Sagittarius
Serious changes are coming. You may find a new job or get a promotion. Be prepared for advantageous offers and don't undersell yourself.
Value yourself and your talents. Don't settle for less and demand fair compensation for your work. Success in important negotiations awaits you; don't hesitate to talk about money.
Capricorn
Give yourself some rest. Spend this week on activities that won't tire you out. Postpone resolving important issues. Forget about difficulties and just relax.
Don't be ashamed of the desire to hit rock bottom. If you know you want to rest, don't force yourself to work. You'll be able to tackle things with renewed strength and reach unprecedented heights.
Aquarius
You risk making a mistake. Be cautious and attentive, as an enemy is lurking nearby. Perhaps in the past, you offended someone deeply, and now they want revenge.
If you know exactly who might set a trap for you, isolate yourself from that person. Time will pass, and you'll be able to talk, forget past grievances, and resolve old conflicts. But this week, you won't be able to change anything.
Pisces
You'll rejoice as good news lifts your spirits. A long-standing issue that has been bothering you will finally be resolved, just as you wished.
Don't be afraid to ask questions and seek answers. Surprise everyone with your unpredictability and let your emotions run free. You can change your life and enjoy the results of your efforts.