British intelligence on success of Ukrainian Armed Forces in Bakhmut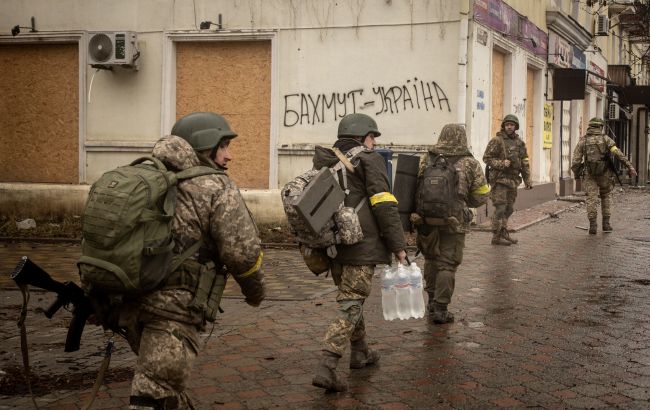 Photo: Ukrainian forces drive out Russian forces in Bakhmut (Getty Images)
The Ukrainian Armed Forces have driven Russian forces back to south of Bakhmut and northwest of the city, which allowed the supply line to be restored. A report by RBC-Ukraine, citing the UK Ministry of Defense's Twitter.
According to the report, the troops of the Wagner group continue to gradually advance downtown Bakhmut. However, over the past four days, Ukrainian forces have achieved tactical success by stabilizing their flanks.
British intelligence informs that, in addition to advancing south of the city, Ukrainian attacks have pushed the Russian front line northwest of the city. This most likely allowed Ukrainian forces to resume a much safer use of the key supply road 0506.
"Ukraine is holding back the Russian offensive on the Siverskyi Donets - Donbas river canal line by making the waterway an obstacle as part of a deep defense line around the town of Chasiv Yar," the British Ministry of Defense said.
On May 15, the spokesman for the Eastern Group of the Ukrainian Armed Forces, Serhiy Cherevatyy, said that over the past two days, the Ukrainian Defense Forces had advanced on the flanks around Bakhmut to a distance of 350 meters to 2 kilometers.
Read urgent and important news about Russia's war against Ukraine on the RBC-Ukraine Telegram channel.