Türkiye buys coal from Russian-occupied regions of Ukraine - Reuters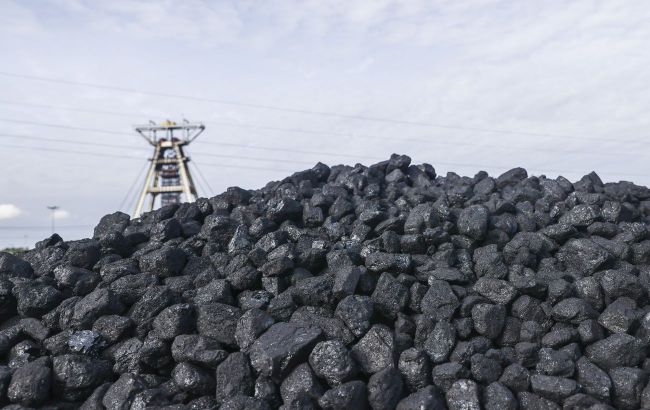 Türkiye buys coal from Donetsk and Luhansk (Getty Images)
Coal extracted from the territories of Ukraine occupied by Russia has been exported to Türkiye this year, a NATO member, according to Reuters.
Russian customs data reveals that approximately 160,000 tons of coal from the occupied Donetsk and Luhansk regions arrived in between February and July of 2023. Three producers listed in the customs data confirmed to Reuters that they had been supplying coal from these regions to Türkiye during this period.
In contrast to the United States and the European Union, Türkiye did not restrict trade with Russia or the territories in Ukraine controlled by Moscow.
Since Russia's invasion in February 2022, Türkiye , as a NATO member supporting Kyiv's efforts against Russia, has repeatedly declared its recognition of Ukraine's territorial integrity. Ankara played a pivotal role in mediating an agreement between the warring parties, facilitating the export of Ukrainian grain through the Black Sea.
Data from commercial trading sources obtained by Reuters showed that coal from at least 10 producers was shipped to Türkiye between February and July. Türkiye was the largest export destination for coal from the occupied regions, accounting for 95% of supplies during this period.
Sellers and buyers
The coal sellers are registered in Russia and in annexed Ukrainian territories, according to Interfax news agency's Spark database of Russian companies.
Customs data reveals that buyers include companies registered in Hong Kong, the UAE, and offshore jurisdictions, including Belize and the British Virgin Islands. Turkish companies were notably absent from the list. Reuters was unable to identify the contacts of the buyers or determine the ultimate beneficiaries.
Although commercial trading data doesn't provide a complete picture of coal exports, it does indicate that some of the coal passed through the southern Russian port city of Rostov, while another portion went through the Black Sea port of Novorossiysk, both of which have rail connections to Donetsk and Luhansk.
The United States imposed sanctions on February 21, 2022, three days before Russia's invasion of Ukraine, prohibiting imports and exports to and from the so-called DPR and LPR (Donetsk People's Republic and Luhansk People's Republic). Two days later, the European Union announced measures, including a ban on importing goods from the two regions.
Türkiye has not implemented such restrictions. The United States has imposed sanctions against companies, including some from Türkiye, which they claim support Moscow in its war against Ukraine.
In April, Reuters reported that a Chinese company purchased copper from a plant in the Russian-occupied region of Ukraine.