Switzerland expands list of sanctions against Russia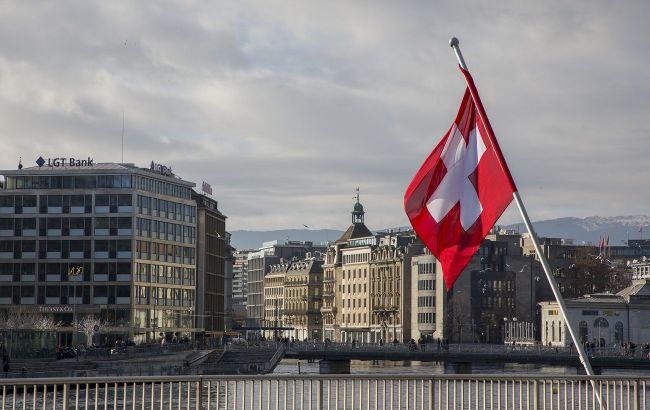 Flag of Switzerland (Getty Images)
Switzerland has expanded its sanctions against Russia today, thereby joining the EU's 11th package of sanctions against Russia, according to the Swiss government portal.
"The Federal Council has been informed that the government agency responsible for sanctions has expanded the sanctions lists against Russia."
The changes will take effect today at 18:00. Switzerland is thus imposing sanctions on additional individuals and legal entities as adopted by the European Union on June 23 as part of its 11th package of sanctions.
"The Federal Council is expected to adopt a decision on their implementation by the end of August," added the Swiss government.
Sanctions to be imposed
On June 23, the EU imposed financial and tourist sanctions on 71 individuals and 33 legal entities.
These include individuals, companies, and organizations that support the illegal deportation of Ukrainian children to Russia. Military personnel of the Russian armed forces, leading representatives of state-controlled Russian media, and members of the "Wagner Group" have also been subjected to sanctions.
The assets of these individuals and legal entities in Switzerland are to be frozen, and the State Secretariat for Economic Affairs must be informed about them. These individuals will also be prohibited from entering or transiting through Switzerland.
Countering sanctions evasion
On June 23, the EU further strengthened the existing sanctions against Russia and introduced new measures aimed at preventing sanctions evasion.
The Federal Council has been informed about these changes and the schedule for adopting new measures at its meeting on June 28.
EU's 11th package of sanctions against Russia
The EU's new 11th package of sanctions against Russia came into effect on June 23. The European Union adopted it on Wednesday, June 21.
EU High Representative for Foreign Affairs, Josep Borrell, said that the European Council approved the 11th package of economic and individual restrictive measures aimed at strengthening the existing EU sanctions and preventing their circumvention, thereby further undermining the military machine of Russian dictator Vladimir Putin and his revenues.