Strong winds in Kyiv topple trees, causing injuries and one fatality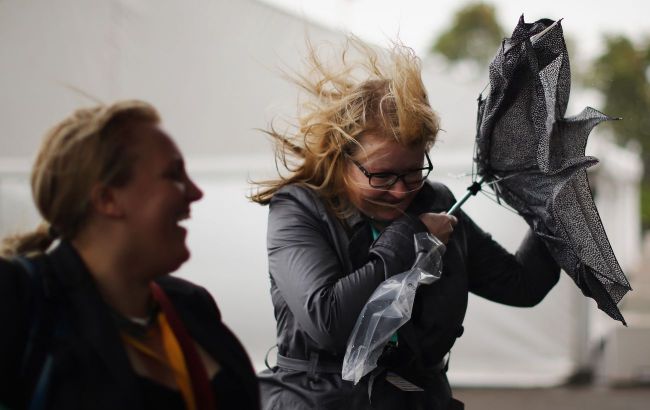 Illustrative photo (Getty Images)
Shevchenkivskyi District
As a result of falling branches, a woman suffered a spinal injury and was hospitalized.
Additionally, in the Shevchenkivskyi District, a tree fell on an individual. Medical professionals attempted to resuscitate the man, but he succumbed to severe injuries.
There is also information about a tree falling on a kiosk on Vydradnyi Street. At the time of the incident, there were people inside the building.
Beresteiskyi Avenue
A tree fell onto a car. The person inside the vehicle refused hospitalization.
The operational units of the municipal emergency Kyiv Rescue Service are on duty 24/7. Civilians are urged not to go out on the streets unless absolutely necessary.
Meteorologists had warned of rain and gusts of wind in some northern, western, and eastern regions of Ukraine. Wind gusts could reach 15-20 m/s, and up to 30 m/s in western Ukraine.
Possible power outages
According to DTEK (largest commercial energy operator in Ukraine), power outages may occur in Kyiv due to the strong wind gusts.
"Our experts are ready to address the consequences of the bad weather in an intensified mode," said the Kyiv City Administration.