Strike on submarine Rostov: Expert assesses Russian Black Sea fleet state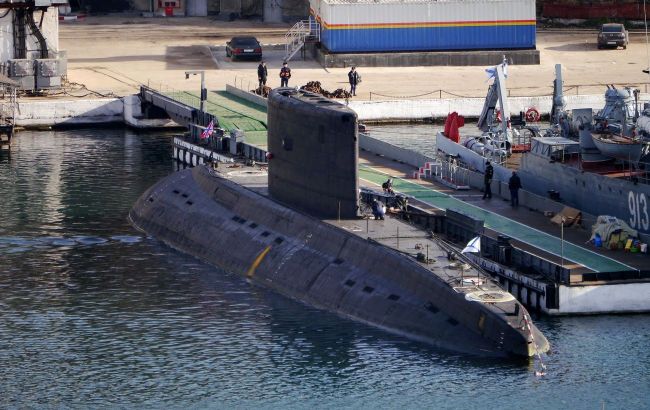 Ukraine struck the Russian submarine Rostov-on-Don with a cruise missile (Photo: kchf.ru)
The damage to the Russian submarine Rostov-on-Don will affect the number of Kalib cruise missile carriers in the Black Sea, according to the military-naval expert and Defense Express commentator Volodymyr Zablotskyi in a comment to RBC-Ukraine.
Zablotskyi notes that Russian submarines in the Black Sea take turns going on combat missions to strike Ukraine. Rostov-on-Don was no exception.
"It carries six torpedoes or four Kalibr missiles (sea-launched cruise missiles - Ed.) in a single salvo. Let's consider that now the Russians are minus four Kalibr missiles. It seems they have lost one missile carrier, at least partially, for several months," he emphasized.
It's worth noting that the submarine is part of the 4th separate brigade of submarines of the Black Sea Fleet of the Russian Federation and was named after the Russian city of Rostov-on-Don.
"Minus one submarine carrier means minus four launchers for Kalibr missiles. However, last month the Russians introduced the missile ship Cyclone, which carries 8 Kalibr missiles. So, it's a plus-minus situation, and no one said the attacks would stop. I believe there will be others," said expert Volodymyr Zablotskyi in a comment to RBC-Ukraine.
Strike on occupied Sevastopol
Today, on September 13, Ukraine conducted another successful attack on Russian facilities in the occupied Sevastopol. Presumably, a large landing ship, the Minsk, was destroyed in the process, but the most interesting development is the hit on the submarine Rostov-on-Don.
For more details on how the strike was successful, read the full RBC-Ukraine article.