Stoltenberg on Prigozhin staying in Belarus: 'It's too early to make final conclusions'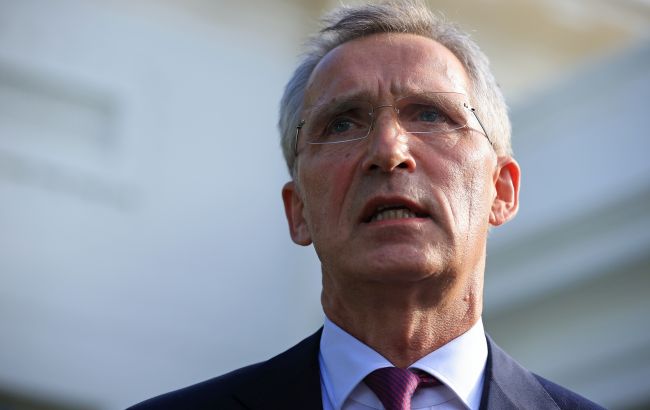 NATO Secretary General Jens Stoltenberg (GettyImages)
It is too early to make final conclusions about whether Wagner's private military company leader, Yevgeny Prigozhin, and his mercenaries staying in Belarus threaten Alliance security, as NATO Secretary General Jens Stoltenberg said at a press conference.
"I think it's too early to make any final conclusions on the long-term consequences, including for NATO. But what we can say is that we are of course closely monitoring the developments," he said.
Stoltenberg added that NATO "has already increased its readiness, preparedness, and military presence in the Eastern part of the Alliance". "We will ensure that we always are ready to protect and defend every NATO Ally, and especially those Allies which are border countries to Belarus", Stoltenberg added.
He said that following the Russian invasion of Ukraine, NATO doubled the number of battle groups and further increased its military presence in the Eastern part of the Alliance.
"We will make further decisions to further strengthen our collective defense, with more high-readiness forces and with more capabilities to ensure credible deterrence and defense for the whole Alliance. We'll make those decisions at the upcoming NATO summit in just a few days," Stoltenberg said.
Wagner Group deployment in Belarus
The coup attempt of Wagner PMC leader Yevgeny Prigozhin, which took place on June 24, in Russia, concluded with agreements between Prigozhin and self-proclaimed Belarusian President Alexander Lukashenko. They agreed that Prigozhin will move to Belarus with some of the Wagner mercenaries.
In response, several NATO states called for the strengthening of the Alliance's eastern flank. Latvia and Lithuania said that the defense of the Baltic countries requires reinforcement and that the relocation of Wagner Group members to Belarus needs to be evaluated in terms of security for NATO.
Poland also boosted the readiness of its military during Prigozhin's rebellion. Polish President Andrzej Duda said that the relocation of Wagner Group members to Belarus is a highly negative signal for Poland and other NATO countries.
Stoltenberg underlined that the Alliance is prepared to defend against Belarus and Russia.