Spain announces sending four Leopard 2 tanks to Ukraine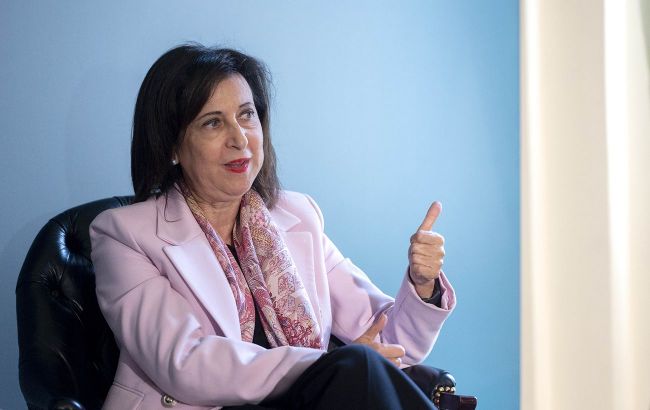 Spanish Defense Minister Margarita Robles (Getty Images)
After the Ramstein-14 meeting, Spanish Defence Minister Margarita Robles has announced the dispatch of the last four Leopard 2 tanks to Ukraine. They will arrive in Ukraine by sea next week, according to Europa Press.
Other than the tanks, the Minister also announced the transfer of ten refurbished armored personnel carriers along with several armored all-terrain vehicles, trucks, and ambulances, which should get to Ukraine during the summer.
In her speech, Robles highlighted the provision of an enhanced field hospital to Ukraine, equipped with emergency surgical capabilities, necessary post-operative facilities, a pharmacy, sterilization facilities, a laboratory, and two hospitalization modules.
The hospital has already set off, and its arrival in Ukraine is scheduled for transit through Poland on July 23. Yesterday, Ukrainian doctors and support personnel returned after two weeks of intensive training in Zaragoza, ready to deploy, set up, and manage this hospital on the frontline.
Leopard tanks for Ukraine

It was previously reported that Ukraine would receive four refurbished Leopard 2A4 tanks, 20 armored personnel carriers, and a field hospital from Spain. The transfer of these tanks falls under the framework of a tank coalition established to equip the Ukrainian Armed Forces with more modern Western equipment.